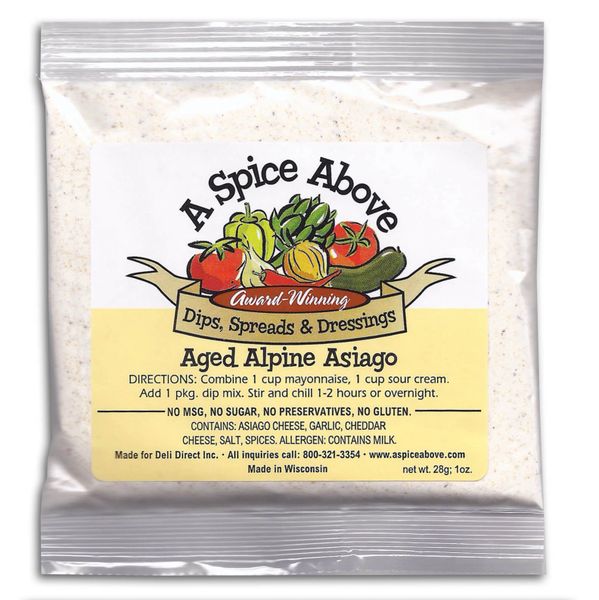 Aged Alpine Asiago
It's Asiago … do we need to say more?!?! Asiago derives its name from a small town in northern Italy. This cheese has a mild, fresh, clean flavor similar to Parmesan....but better! Highlighted by the robust Sharpness of one of the world's favourite cheeses, this is our most popular blend The delightful taste will make you want to dips again and again!! 
Contains: No MSG, No Sugar, No Preservatives, No Gluten
Ingredients: Asiago Cheese, Garlic, Cheddar Cheese, Salt, Spices
Aged Alpine Asiago Dip Instructions: Combine 1 cup of sour cream, 1 cup of mayonnaise, and 1 package of dip mix. Mix all ingredients together and chill 1-2 hours or overnight. Serve and enjoy!
Featured Products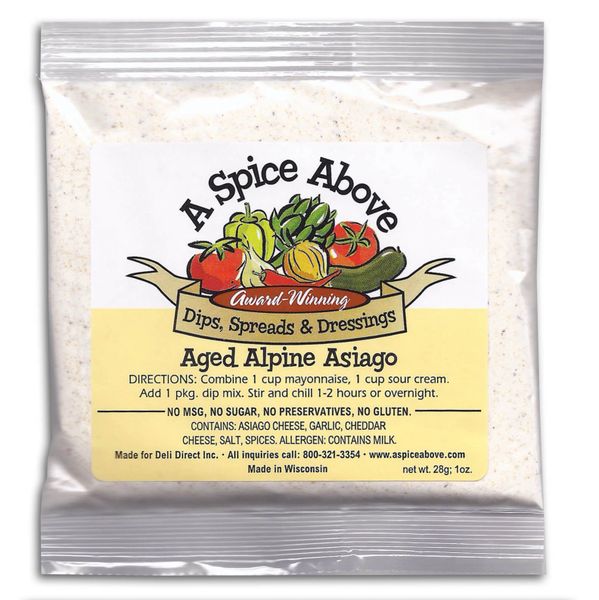 Aged Alpine Asiago
C$6.00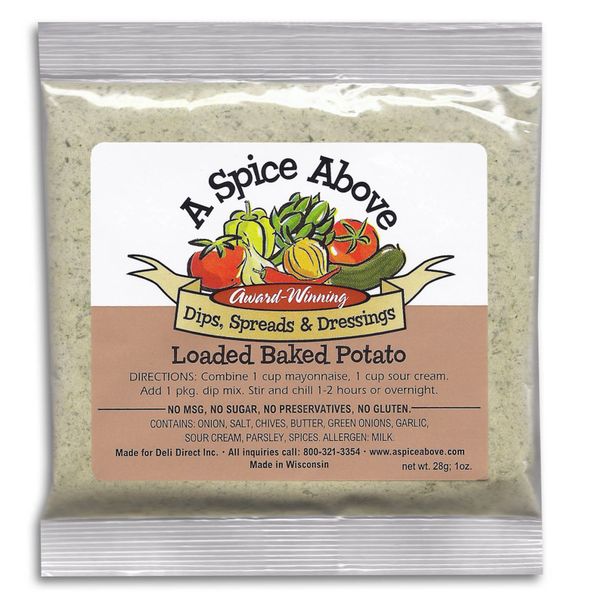 Loaded Baked Potato
C$6.00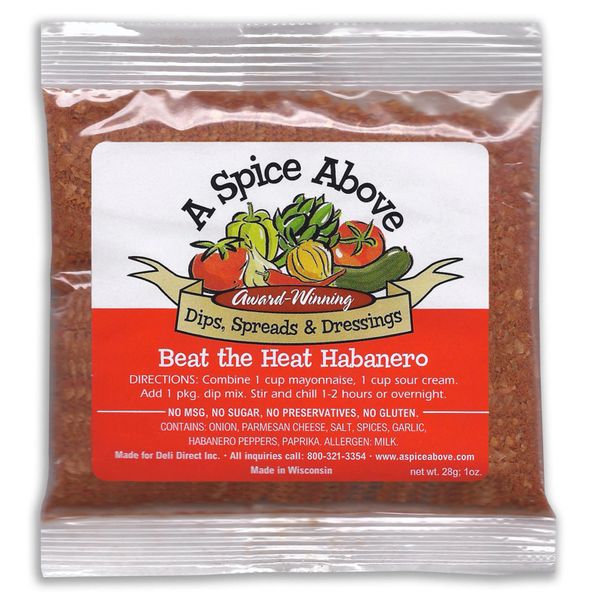 Beat the Heat Habanero
C$6.00