Asiago Roasted Garlic Dip Mix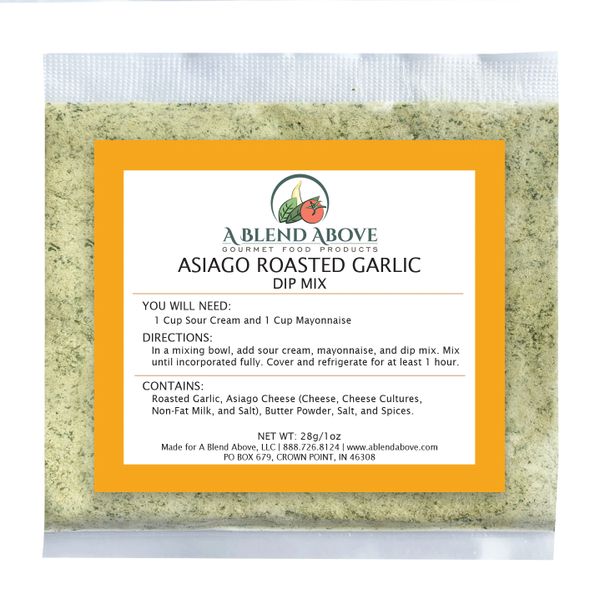 Asiago Roasted Garlic Dip Mix
Transport yourself to the Italian countryside, or the bustling streets of Rome, or the charming shoreline of Sicily with this Italian inspired dip mix. The beautifully pungent flavour of garlic meshes perfectly with the subtle creaminess of Asiago cheese to make this a delightful vegetable dip, or an accompaniment to mozzarella sticks or even wings!
Contains: No MSG, No Sugar, No Preservatives, No Gluten
Ingredients: Roasted Garlic, Asiago Cheese (Cheese, Cheese Cultures, Non-Fat Milk, Salt), Butter Powder, Salt, Spices  
Asiago Roasted Garlic Dip Instructions: Combine 1 cup of sour cream, 1 cup of mayonnaise, and 1 package of dip mix. Mix all ingredients together and chill 1-2 hours or overnight. Serve and enjoy!

Featured Products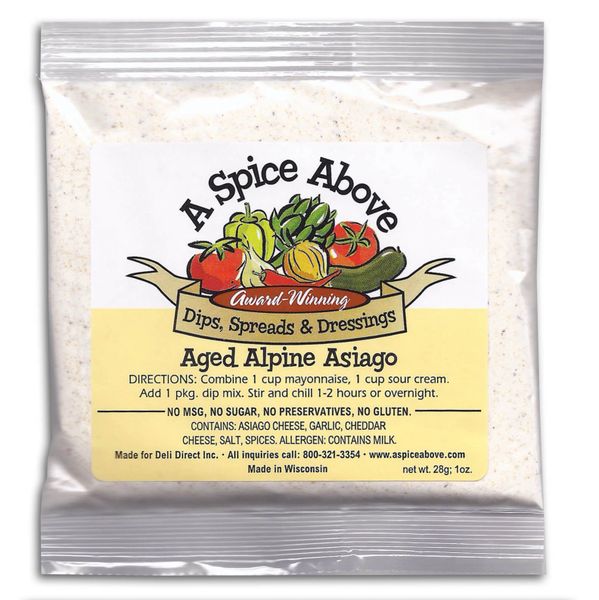 Aged Alpine Asiago
C$6.00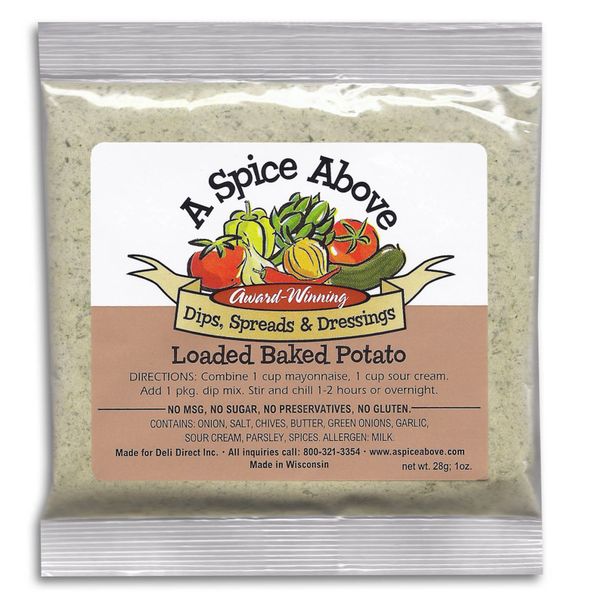 Loaded Baked Potato
C$6.00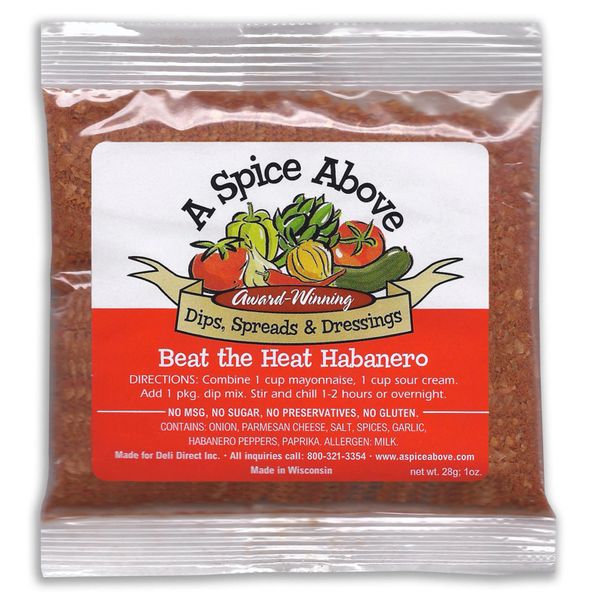 Beat the Heat Habanero
C$6.00