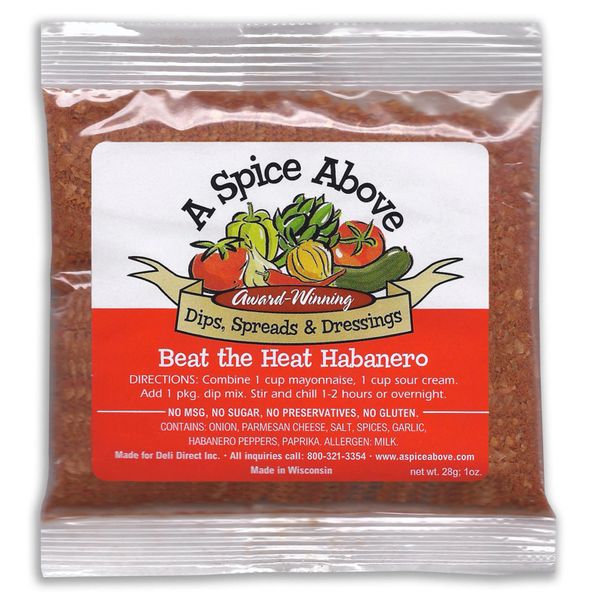 Beat the Heat Habanero
Not for the faint of heart. This is one of our spiciest dips! If you want to show off to your buddies, this is the dip that will, as the expression goes, separate the men from the boys. If you're looking to add some serious kick to a meal or social occasion, this dip is explosively good! 
Contains: No MSG, No Sugar, No Preservatives, No Gluten
Ingredients: Onion, Parmesan Cheese, Salt, Spices, Garlic, Habanero Peppers, Paprika 
Beat the Heat Habanero Dip Instructions: Combine 1 cup of sour cream, 1 cup of mayonnaise, and 1 package of dip mix. Mix all ingredients together and chill 1-2 hours or overnight. Serve and enjoy!
Featured Products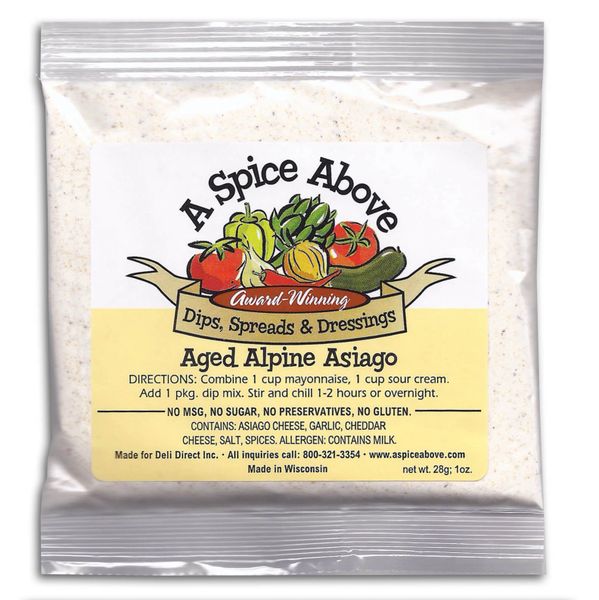 Aged Alpine Asiago
C$6.00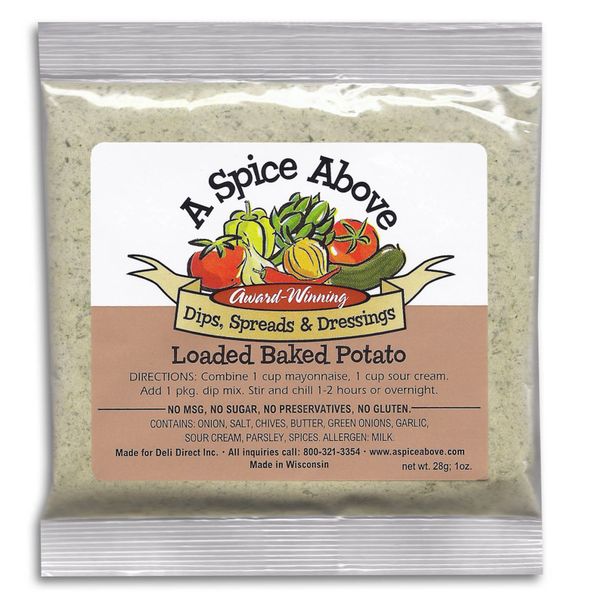 Loaded Baked Potato
C$6.00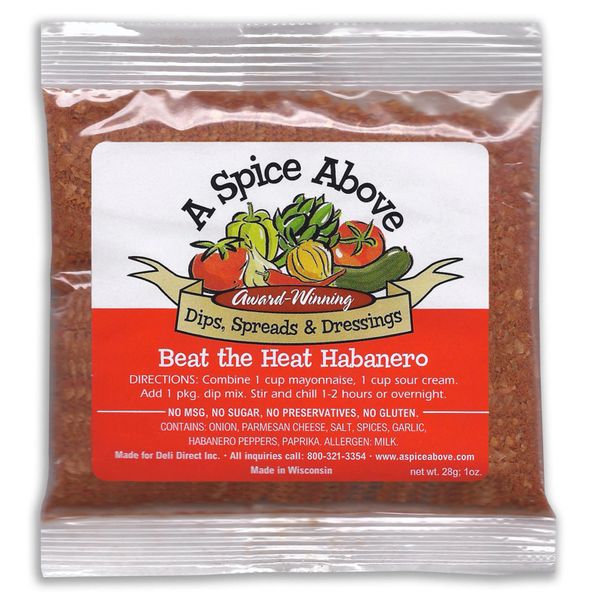 Beat the Heat Habanero
C$6.00