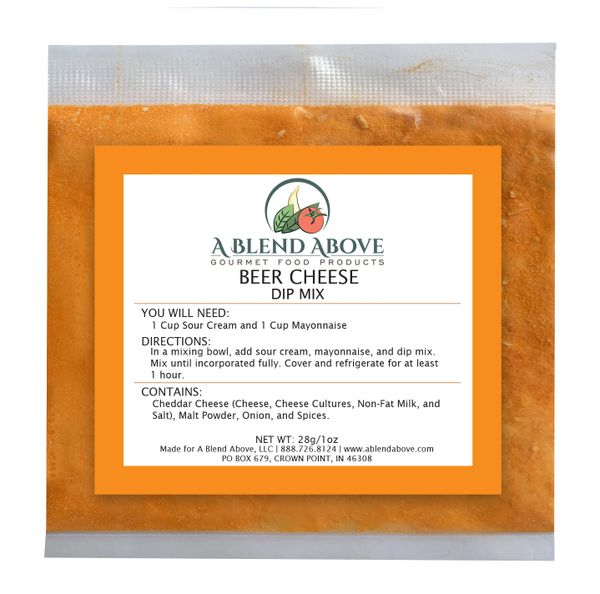 Beer Cheese Dip Mix
When you're watching the big game, nothing adds to the ambiance and atmosphere more than your favourite beer and tangy cheese. Now you can have both in this wonderfully savoury dipping mix! Feel free to dip pretty much any snack you desire!
Contains: No MSG, No Sugar, No Preservatives, No Gluten
Ingredients: Cheddar Cheese (Cheese, Cheese Cultures, Non-Fat Milk, Salt), Malt Powder, Onion, Spices  
Beer Cheese Dip Instructions: Combine 1 cup of sour cream, 1 cup of mayonnaise, and 1 package of dip mix. Mix all ingredients together and chill 1-2 hours or overnight. Serve and enjoy!

Featured Products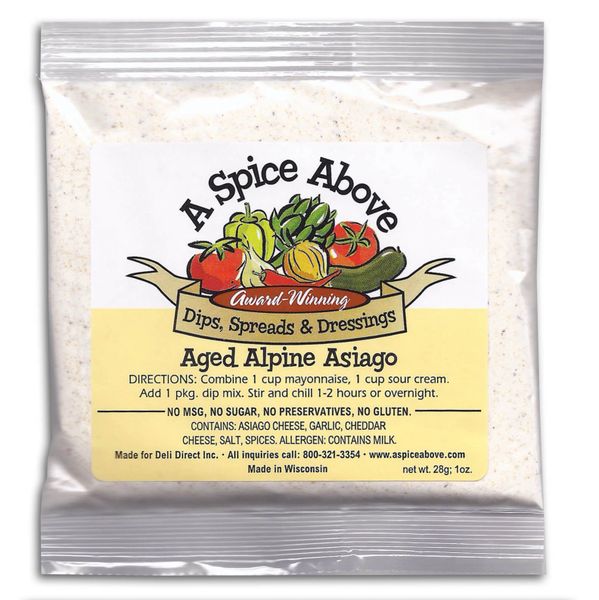 Aged Alpine Asiago
C$6.00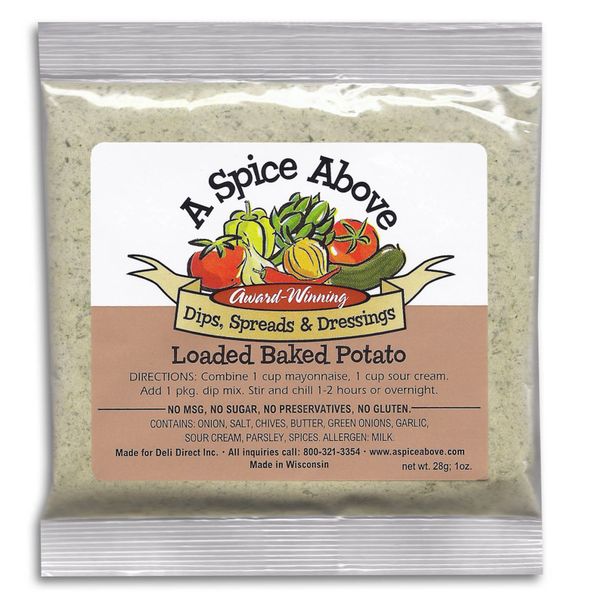 Loaded Baked Potato
C$6.00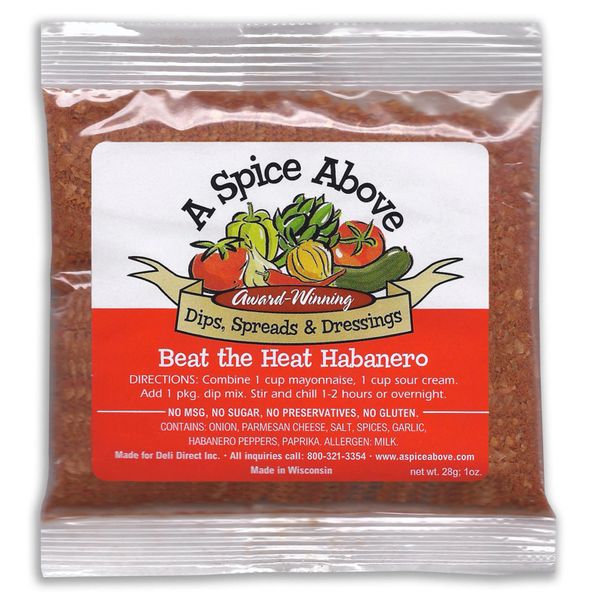 Beat the Heat Habanero
C$6.00