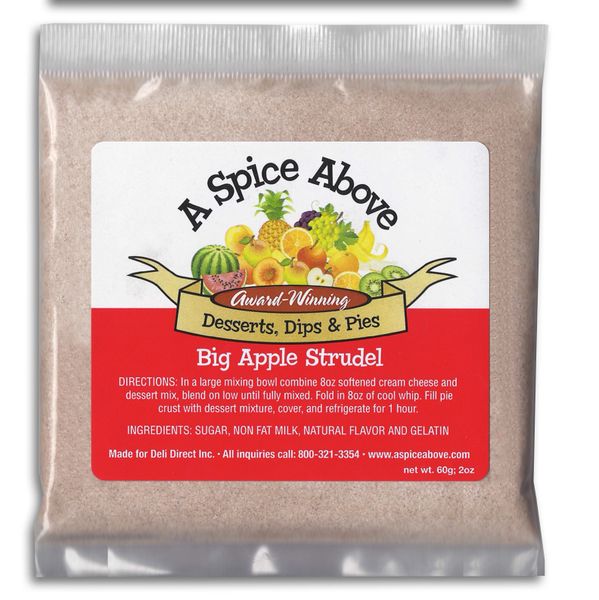 Big Apple Strudel
All the flavors of a homemade apple pie come together in this mix for quick and delicious desserts! Serve on graham crackers, cookies or a variety of fruit. Excellent for parties and holiday gatherings with friends and family!
Ingredients: Sugar, Non Fat Milk, Natural Flavour and Gelatin

Big Apple Strudel Dip Instructions: Combine 1 cup of cream cheese, 1 cup of whipped topping, and 1 package of dip mix. Mix all ingredients together and chill 1-2 hours or overnight. Serve and enjoy!
Featured Products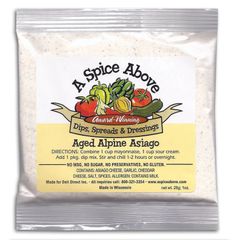 Aged Alpine Asiago
C$6.00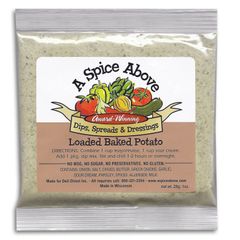 Loaded Baked Potato
C$6.00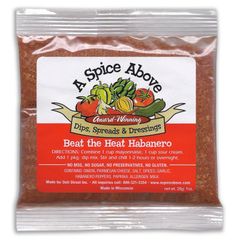 Beat the Heat Habanero
C$6.00