Bruschetta Oil Dipping Blend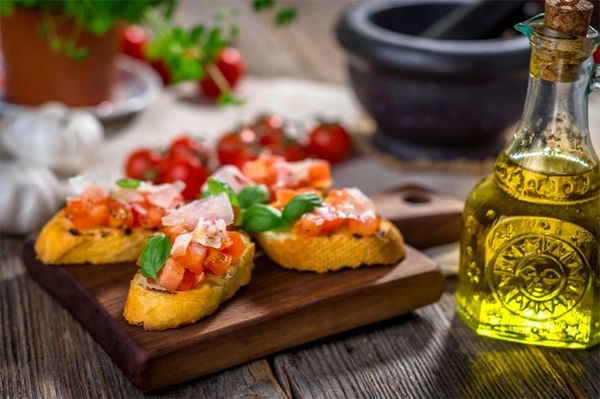 Bruschetta Oil Dipping Blend
The combination of everything in this bruschetta dip goes well together to create a strong and rich flavor. Then factor in sweetness of the tomato, and the bite of the onion and you have a beautifully compelling dip for breadsticks, pita, or your favourite crackers. You can also add it to freshly made pasta to elevate it from ordinary to extraordinary!
Ingredients: 
Tomato, Orgegano, Basil, Romano Cheese (Cheese, Cheese Cultures, Non-Fat Milk, Salt), Sugar, Salt, Spices

Olive Oil Dipper Instructions: 
In a small bowl, add seasoning packet and 1/4 cup of warm water. Stir and let stand for 5 minutes or until the mixture is rehydrated. Add 1 cup of olive oil to the mixture and stir. Pour mixture into a shallow plate or bowl and serve. Dip pieces of a warmed baguette loaf and enjoy!
Featured Products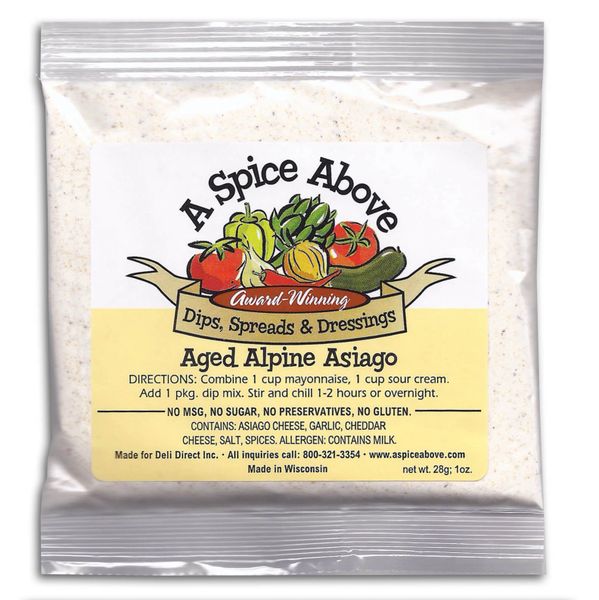 Aged Alpine Asiago
C$6.00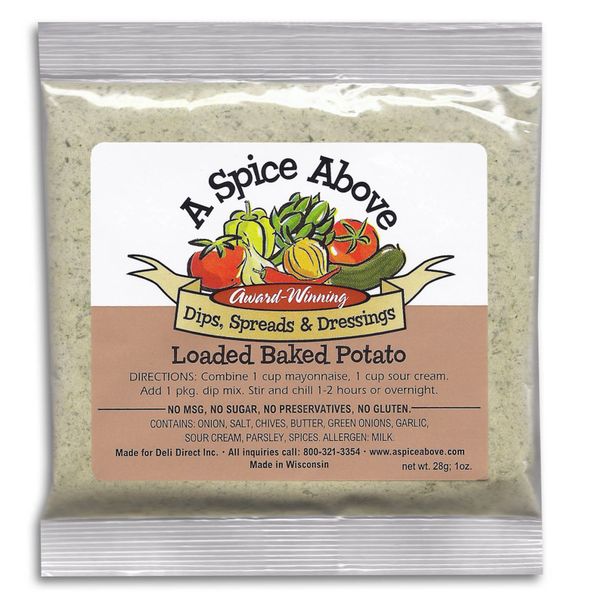 Loaded Baked Potato
C$6.00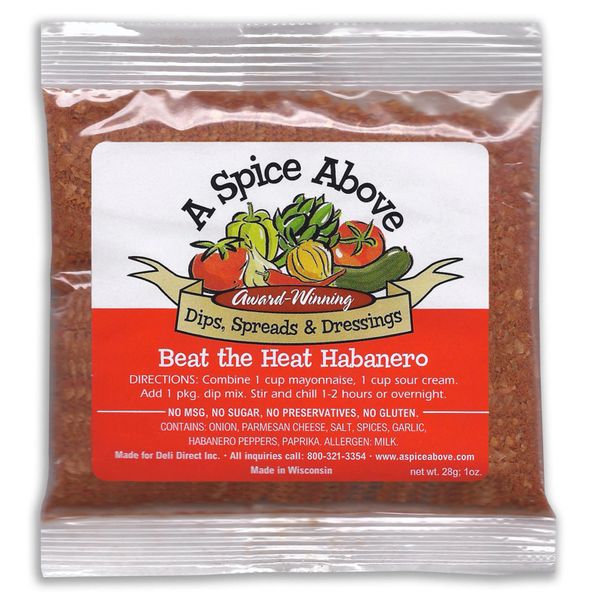 Beat the Heat Habanero
C$6.00