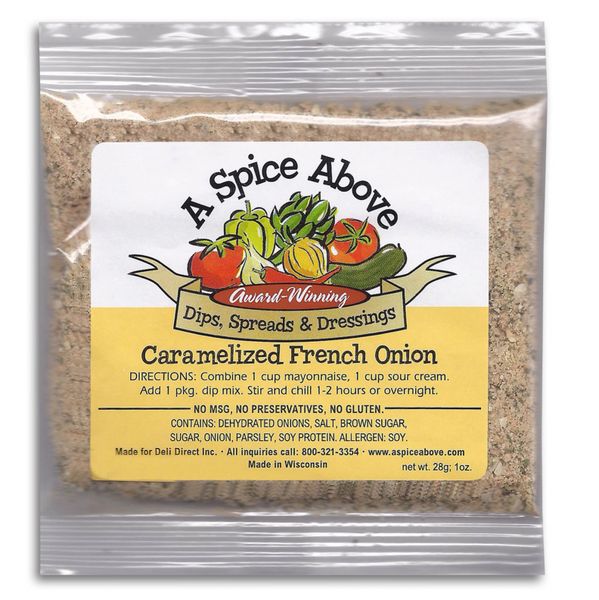 Caramelized French Onion
If you love French onion soup, you'll be coming back for more and more with this potent blend. Perfect for chips and veggies while on the dock, watching your kids' ball game or relaxing after a hard day's work.
Contains: No MSG, No Preservatives, No Gluten
Ingredients: Dehydrated Onion, Salt, Brown Sugar, Sugar, Onion, Parsley, Soy Protein
Caramelized French Onion Dip Instructions: Combine 1 cup of sour cream, 1 cup of mayonnaise, and 1 package of dip mix. Mix all ingredients together and chill 1-2 hours or overnight. Serve and enjoy!
Featured Products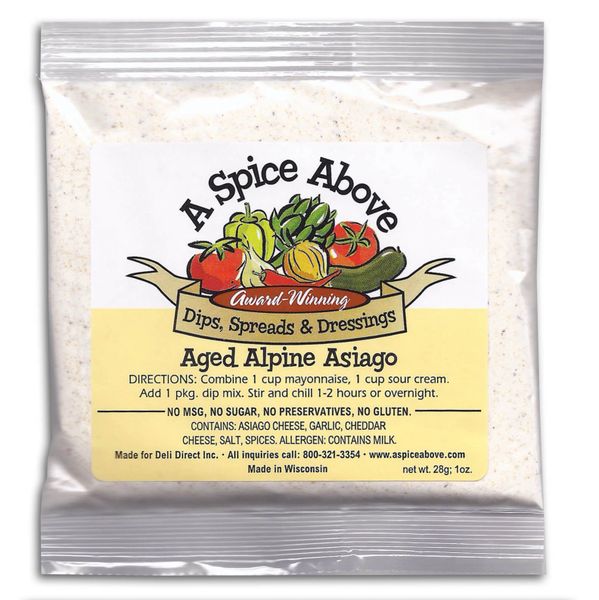 Aged Alpine Asiago
C$6.00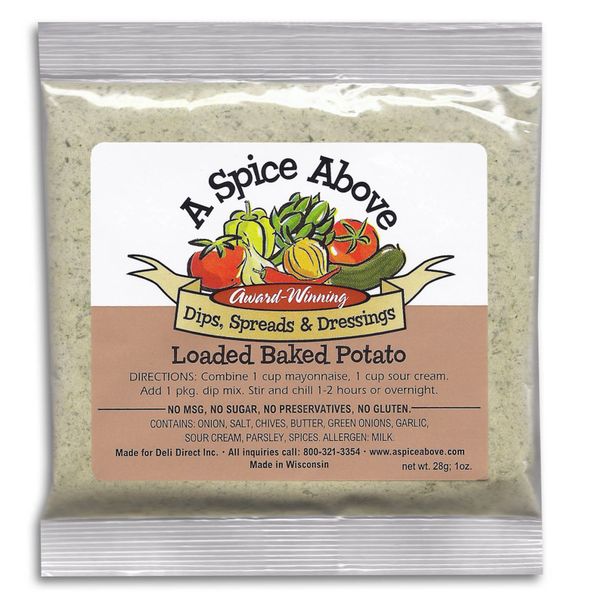 Loaded Baked Potato
C$6.00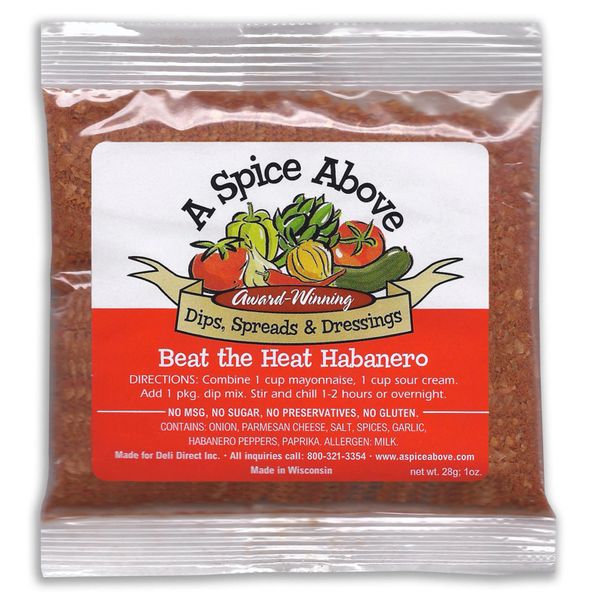 Beat the Heat Habanero
C$6.00