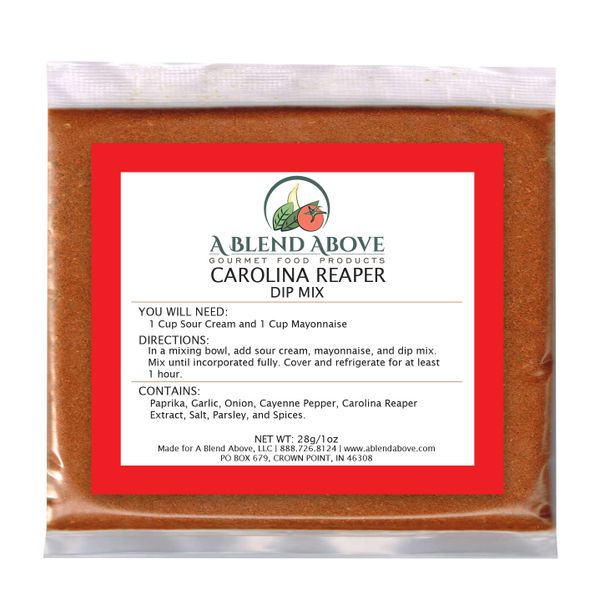 Carolina Reaper Dip Mix
Definitely not for the faint of heart, our Carolina Reaper Dip Mix is a potent, powerful and potentially sweat-inducing blend that tops out on the Scoville scale for heat, thanks to the addition of the genuine Carolina Reaper pepper! Try throwing it on top of your burger for a powerhouse taste experience..... we dare you!!  SUGGESTION: This bad-ass blend is best accompanied by a nice ice-cold beverage – or three!!  
Contains: No MSG, No Sugar, No Preservatives, No Gluten
Ingredients: Paprika, Garlic, Onion, Cayenne Pepper, Carolina Reaper Extract, Salt, Parsley, Spices 
Carolina Reaper Dip Instructions: Combine 1 cup of sour cream, 1 cup of mayonnaise, and 1 package of dip mix. Mix all ingredients together and chill 1-2 hours or overnight. Serve and enjoy!
Featured Products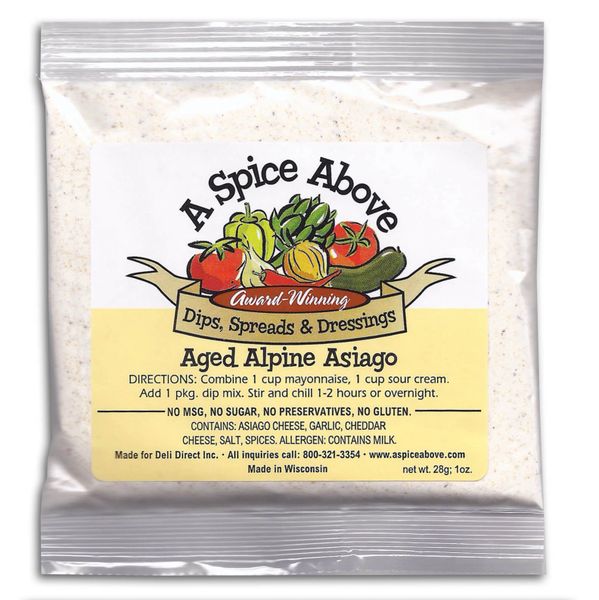 Aged Alpine Asiago
C$6.00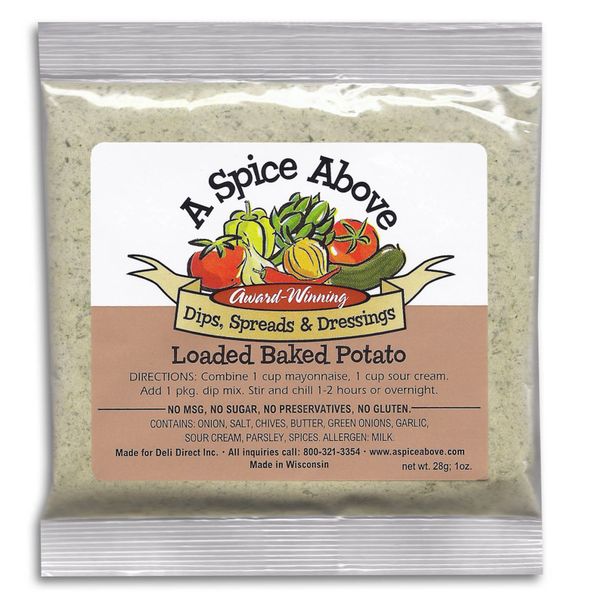 Loaded Baked Potato
C$6.00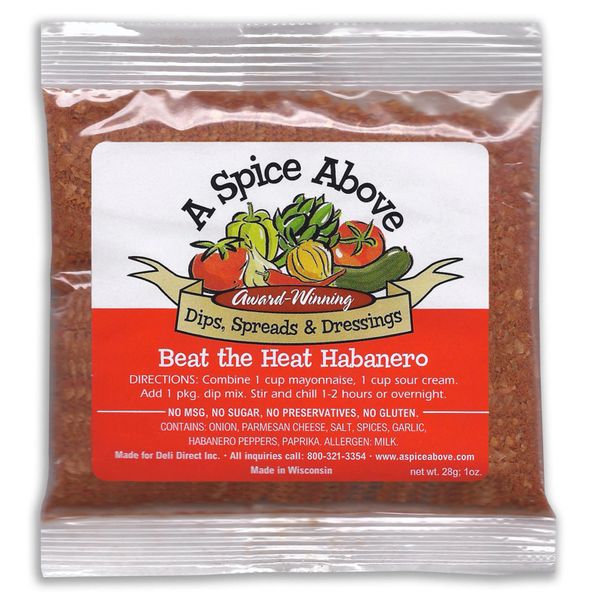 Beat the Heat Habanero
C$6.00