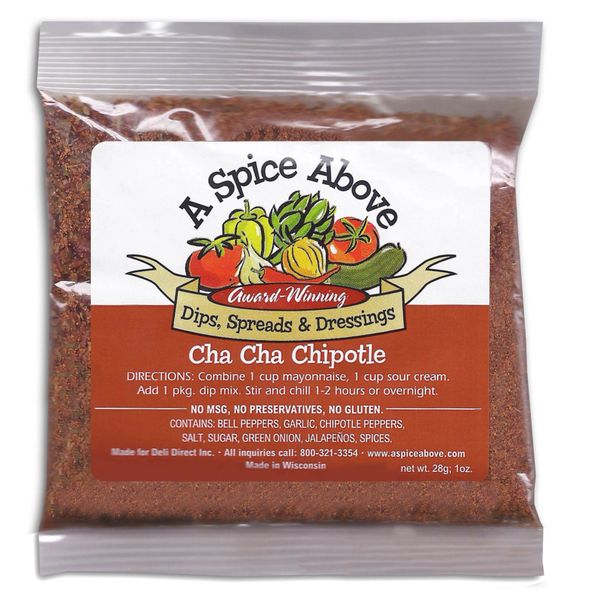 Cha Cha Chipotle
This is our smokey spicy hot one! Try with anything you want to spice up. Great as a spread on a burger! This dip is all natural, low in carbohydrates, no MSG, gluten free and has no preservatives. Our dips are so versatile you will never run out of creative entertaining ideas.


Contains: No MSG, No Preservatives, No Gluten
Ingredients: Bell Pepper, Garlic, Chipolte Peppers, Salt, Sugar, Green Onions, Jalapeños, Spices
Allergen: None
Cha Cha Chipolte Dip Instructions: Combine 1 cup of sour cream, 1 cup of mayonnaise, and 1 package of dip mix. Mix all ingredients together and chill 1-2 hours or overnight. Serve and enjoy!
Featured Products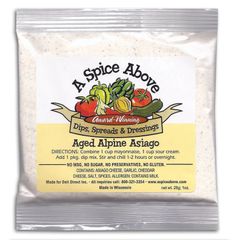 Aged Alpine Asiago
C$6.00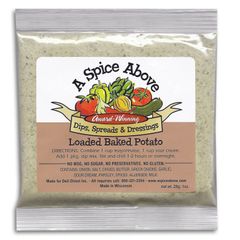 Loaded Baked Potato
C$6.00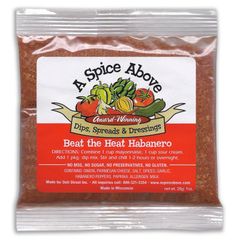 Beat the Heat Habanero
C$6.00