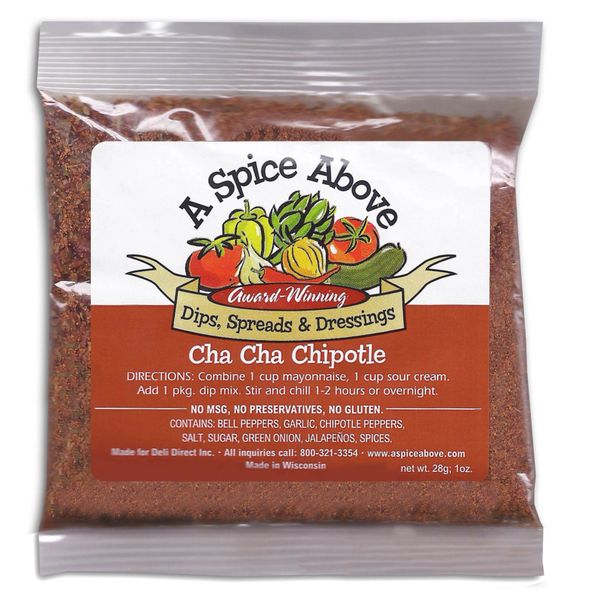 Cha Cha Chipotle
One of the most popular and trendy flavours today, this blend mashes together a host of peppers and spices creating a sharp, smoky, flavourful taste with just the right amount of heat. It's perfect for any dish or occasion requiring a little added spice and kicks butt as a marinade!
Contains: No MSG, No Preservatives, No Gluten
Ingredients: Bell Pepper, Garlic, Chipotle Peppers, Salt, Sugar, Green Onions, Jalapeños, Spices
Cha Cha Chipotle Dip Instructions: Combine 1 cup of sour cream, 1 cup of mayonnaise, and 1 package of dip mix. Mix all ingredients together and chill 1-2 hours or overnight. Serve and enjoy!
Featured Products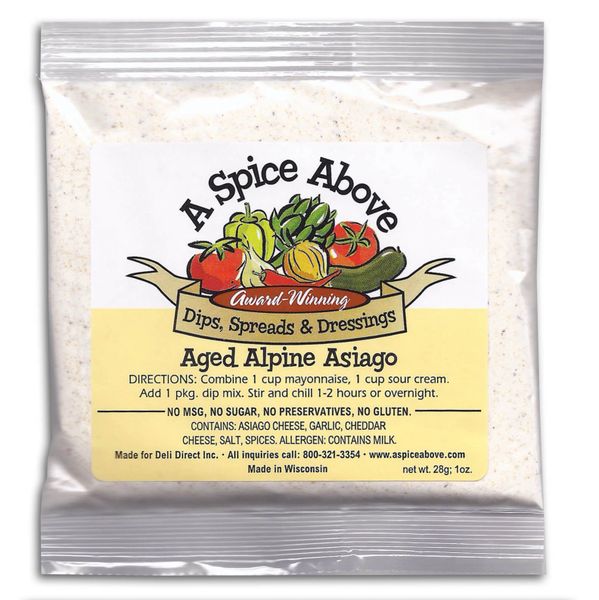 Aged Alpine Asiago
C$6.00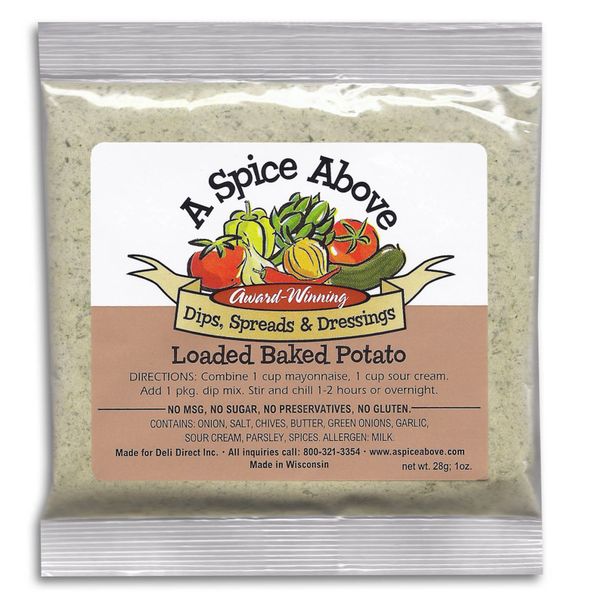 Loaded Baked Potato
C$6.00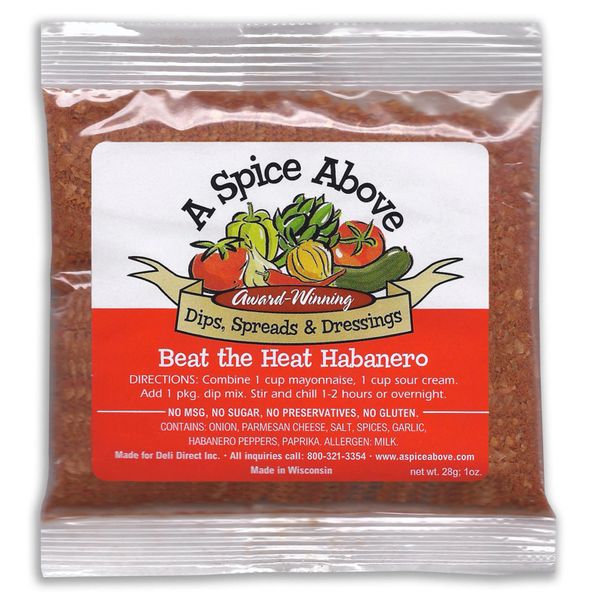 Beat the Heat Habanero
C$6.00