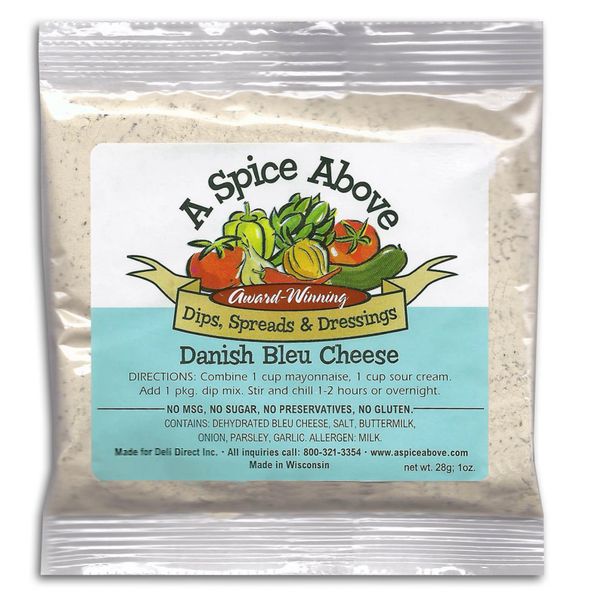 Danish Bleu Cheese
The Danish Bleu Cheese flavor is soft, rich, mild and creamy. Enjoy it's unique and rich personality when paired with some vegetables or chips!

Contains: No MSG, No Sugar, No Preservatives, No Gluten
Ingredients: Dehydrated Blue Cheese, Salt, Buttermilk, Onion, Parsley, Garlic
Allergen: Contains Milk
Danish Bleu Cheese Dip Instructions: Combine 1 cup of sour cream, 1 cup of mayonnaise, and 1 package of dip mix. Mix all ingredients together and chill 1-2 hours or overnight. Serve and enjoy!
Featured Products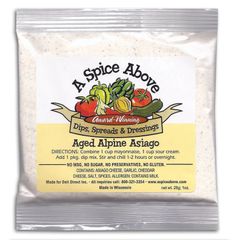 Aged Alpine Asiago
C$6.00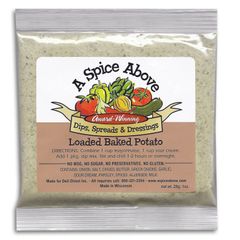 Loaded Baked Potato
C$6.00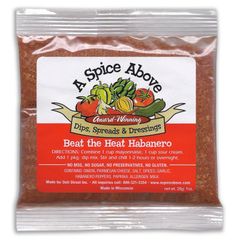 Beat the Heat Habanero
C$6.00