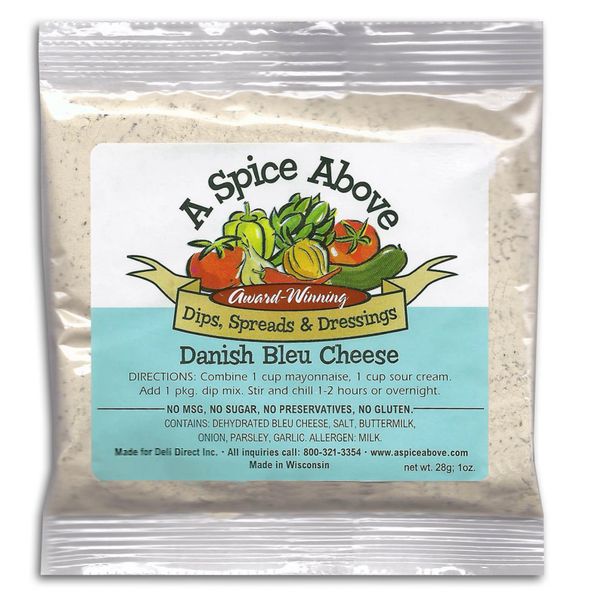 Danish Bleu Cheese
Bleu cheese is an unrivalled taste experience that creates legions of passionate devotees. Our blend highlights the tart smoothness of the best Danish Bleu, and is a solid choice as a veggie dip or to add zest to home-cooked wings. It's not going to blow your doors off with flavour, but works if you want a lighter touch!
Contains: No MSG, No Sugar, No Preservatives, No Gluten
Ingredients: Dehydrated Blue Cheese, Salt, Buttermilk, Onion, Parsley, Garlic
Danish Bleu Cheese Dip Instructions: Combine 1 cup of sour cream, 1 cup of mayonnaise, and 1 package of dip mix. Mix all ingredients together and chill 1-2 hours or overnight. Serve and enjoy!
Featured Products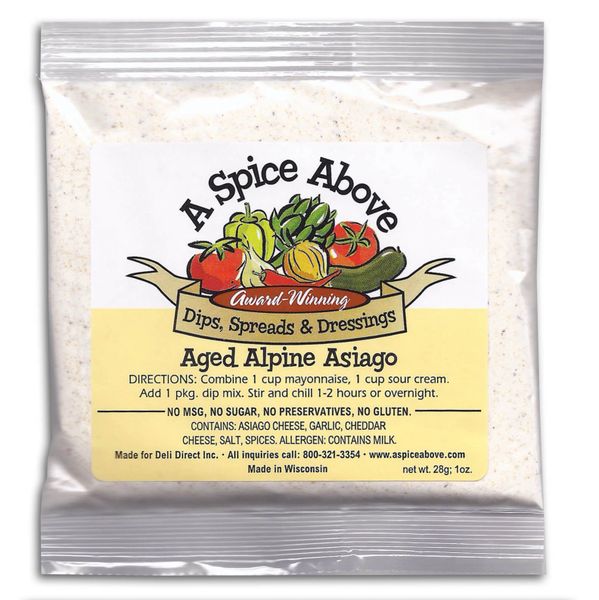 Aged Alpine Asiago
C$6.00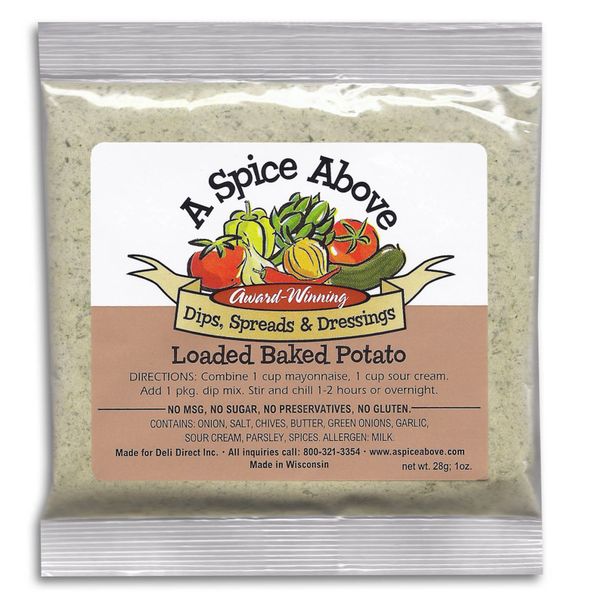 Loaded Baked Potato
C$6.00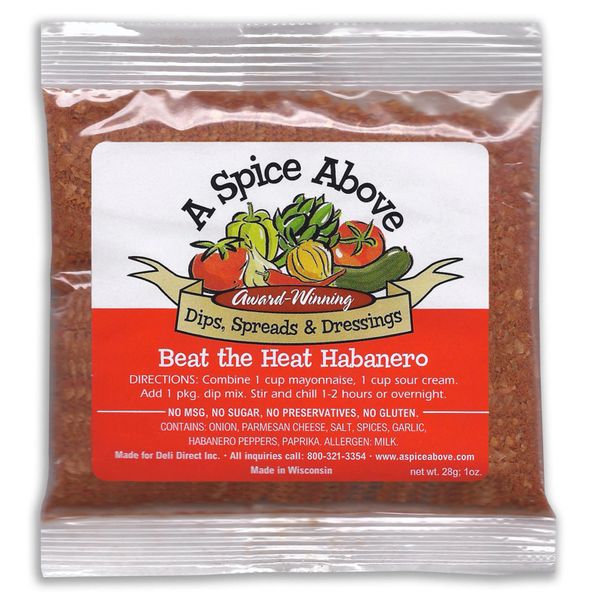 Beat the Heat Habanero
C$6.00