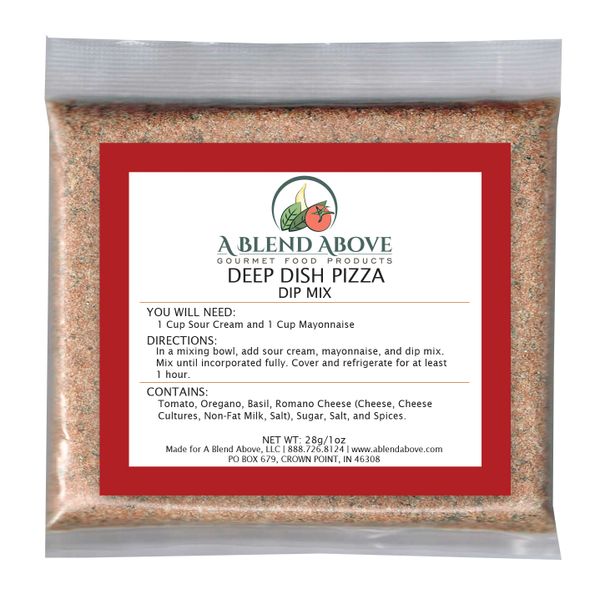 Deep Dish Pizza Dip Mix
A dip that tastes like Chicago's finest pizza?!?! Where do we sign up? A new, and increasingly popular blend, hints of tangy cheese and bold tomato sauce make this a great conversation starter at any gathering, and a unique alternative to traditional dips. It's a perfect dip for mozzarella sticks or French fries! We know this because this dip has been KID APPROVED! 
Contains: No MSG, No Preservatives, No Gluten
Ingredients: Tomato, Oregano, Basil, Romano Cheese (Cheese, Cheese Cultures, Non-Fat Milk, Salt), Bacon Bits (Soy Protein, Natural Smoke Flavour, Salt), Sugar, Salt, Spices 
Deep Dish Pizza Dip Instructions: Combine 1 cup of sour cream, 1 cup of mayonnaise, and 1 package of dip mix. Mix all ingredients together and chill 1-2 hours or overnight. Serve and enjoy!
Featured Products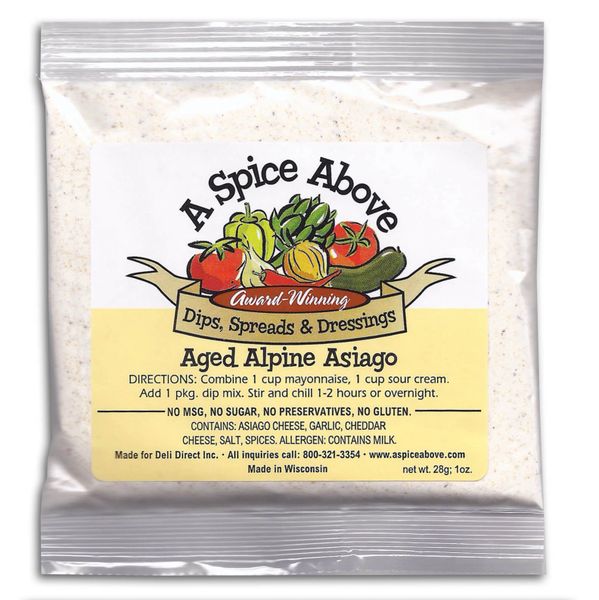 Aged Alpine Asiago
C$6.00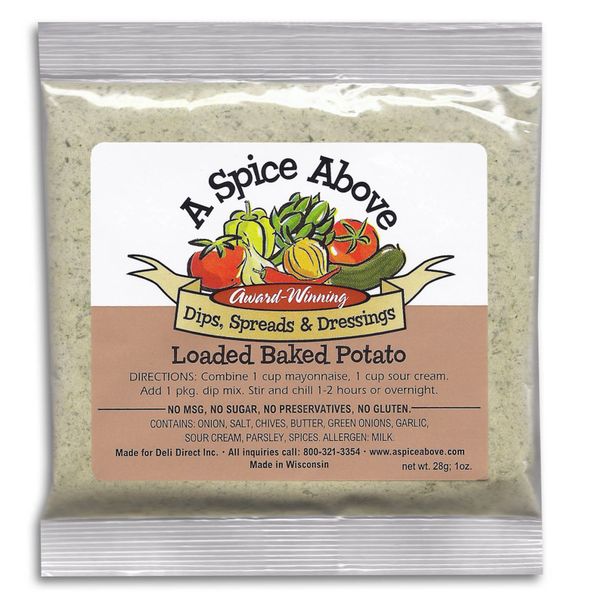 Loaded Baked Potato
C$6.00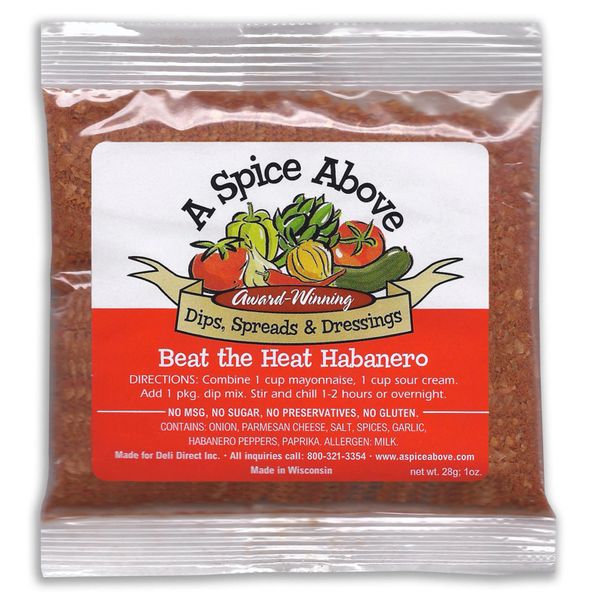 Beat the Heat Habanero
C$6.00