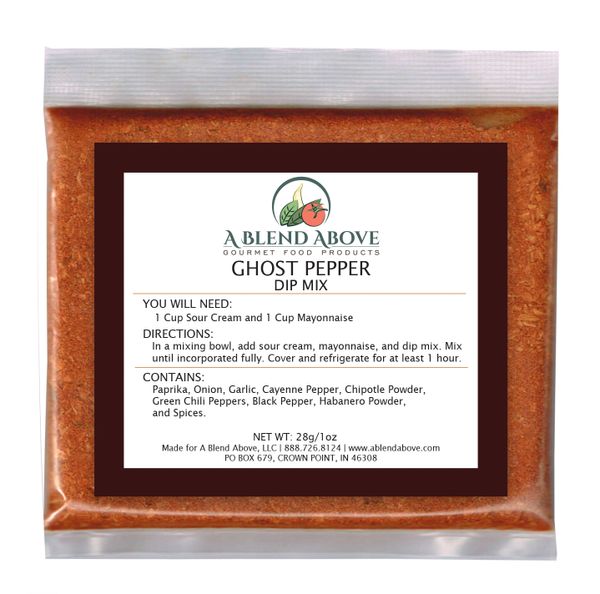 Ghost Pepper Dip Mix
For the adventurous, heat-loving snacker. Featuring a mighty kick to go along with potent spicy peppered flavour, this blend will challenge your palate – but it's well worth the sweat!  
Contains: No MSG, No Sugar, No Preservatives, No Gluten
Ingredients: Paprika, Garlic, Onion, Cayenne Pepper, Chipotle Powder, Green Chili Peppers, Black Pepper, Habanero Powder, Spices 
Ghost Pepper Dip Instructions: Combine 1 cup of sour cream, 1 cup of mayonnaise, and 1 package of dip mix. Mix all ingredients together and chill 1-2 hours or overnight. Serve and enjoy!

Featured Products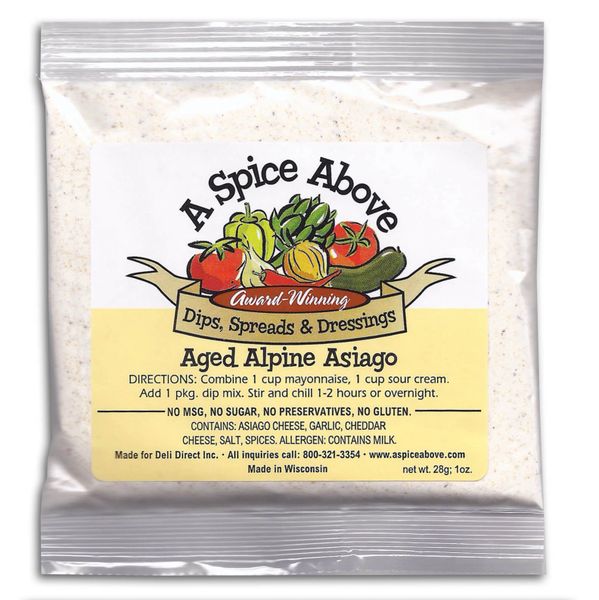 Aged Alpine Asiago
C$6.00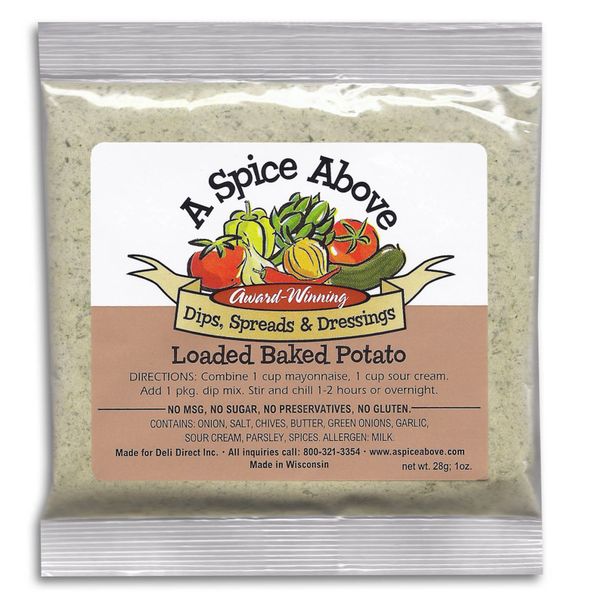 Loaded Baked Potato
C$6.00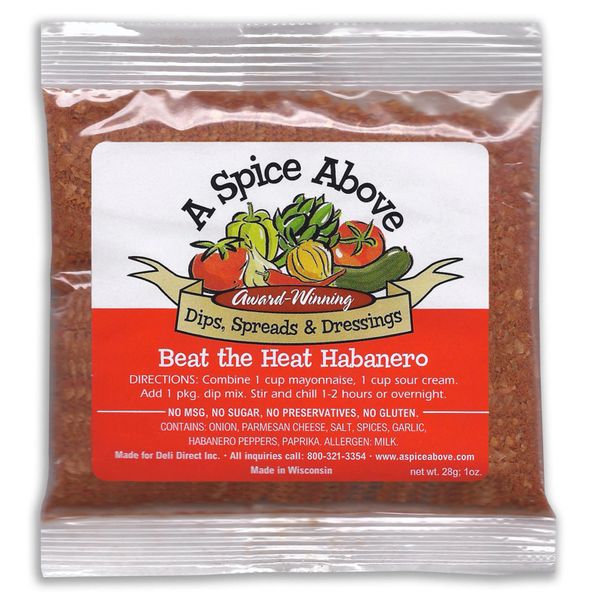 Beat the Heat Habanero
C$6.00