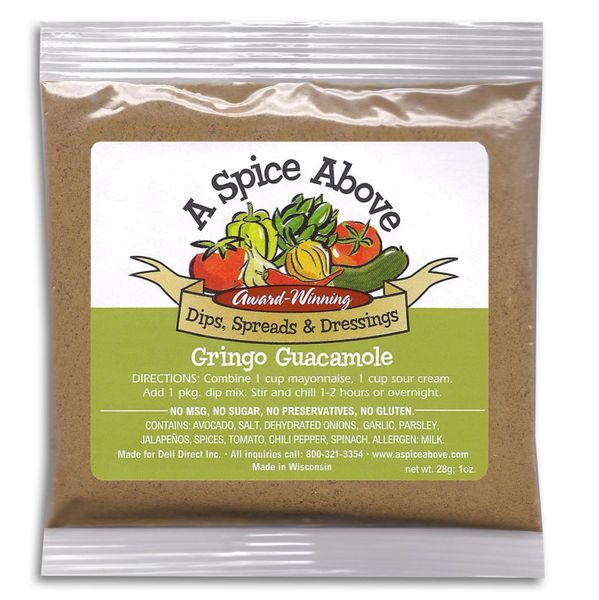 Gringo Guacamole
Guacamole isn't just for dipping any more – although it's a perfect party addition if you're looking for a tasty dipping experience. It's also a great way to add some flavour to a taco, burrito, fajita or any other Tex-Mex creation!


Contains: No MSG, No Sugar, No Preservatives, No Gluten
Ingredients: Avocado, Salt, Dehydrated Onions, Garlic, Parsley, Jalapeños, Spices, Tomato, Chili Pepper, Spinach
Gringo Guacamole Dip Instructions: Combine 1 cup of sour cream, 1 cup of mayonnaise, and 1 package of dip mix. Mix all ingredients together and chill 1-2 hours or overnight. Serve and enjoy!
Featured Products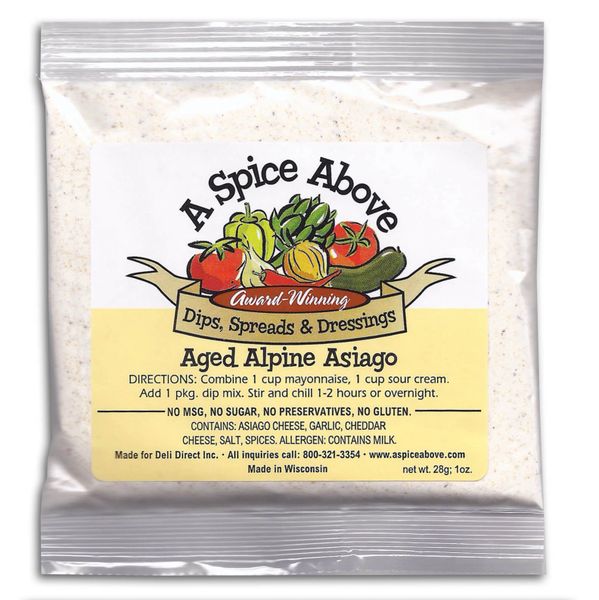 Aged Alpine Asiago
C$6.00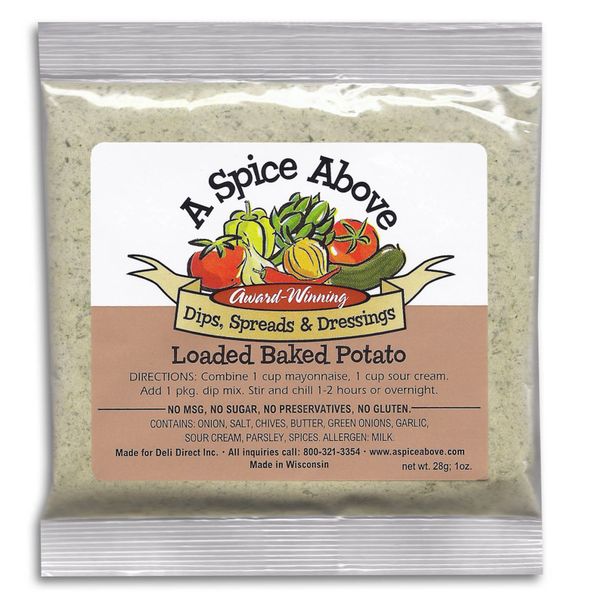 Loaded Baked Potato
C$6.00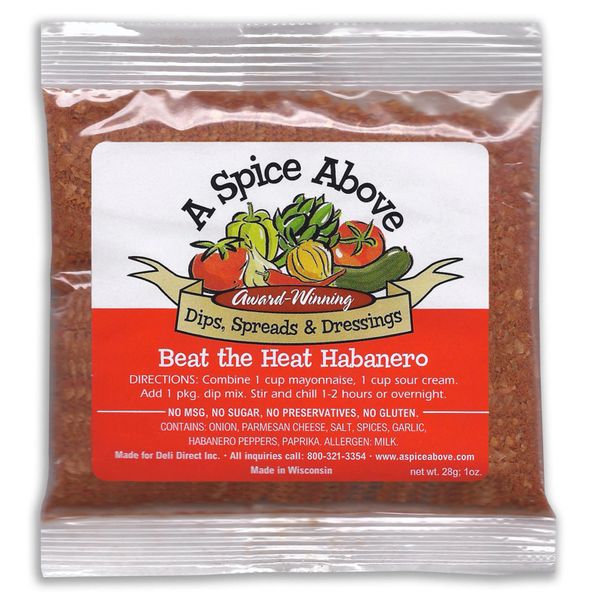 Beat the Heat Habanero
C$6.00