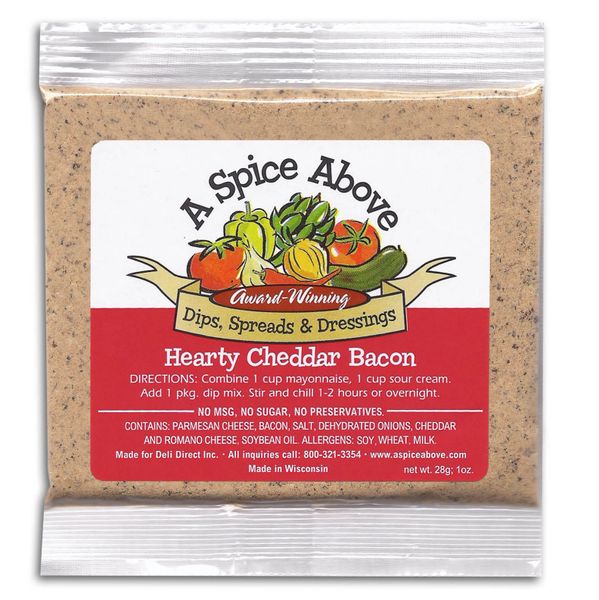 Hearty Cheddar Bacon
Dudes, this one is just for you! Aged cheddar melded together with the smoky familiarity of crisp maple bacon makes for a truly pleasurable eating experience whether as a dip or dolloped onto your potato – lots of potatoes!! Cheese and bacon – add a cold beer and you have the perfect man's meal!


Contains: No MSG, No Sugar, No Preservatives, No Gluten
Ingredients: Parmesan Cheese, Bacon, Salt, Dehydrated Onions, Cheddar and Romano Cheese, Soybean Oil
Hearty Cheddar Bacon Dip Instructions: Combine 1 cup of sour cream, 1 cup of mayonnaise, and 1 package of dip mix. Mix all ingredients together and chill 1-2 hours or overnight. Serve and enjoy!
Featured Products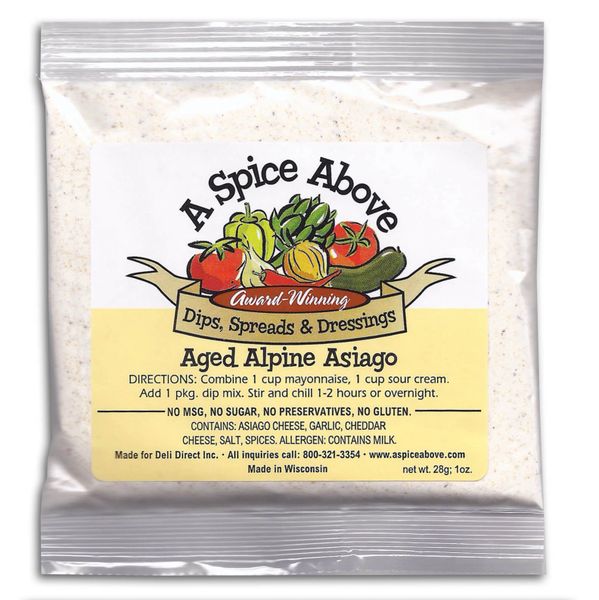 Aged Alpine Asiago
C$6.00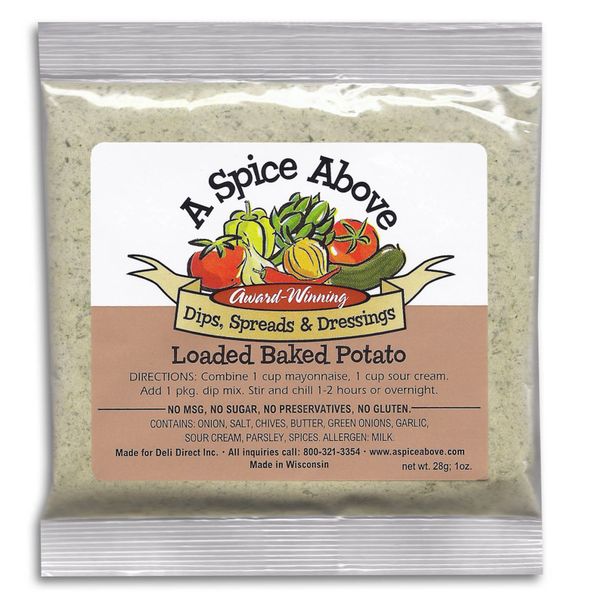 Loaded Baked Potato
C$6.00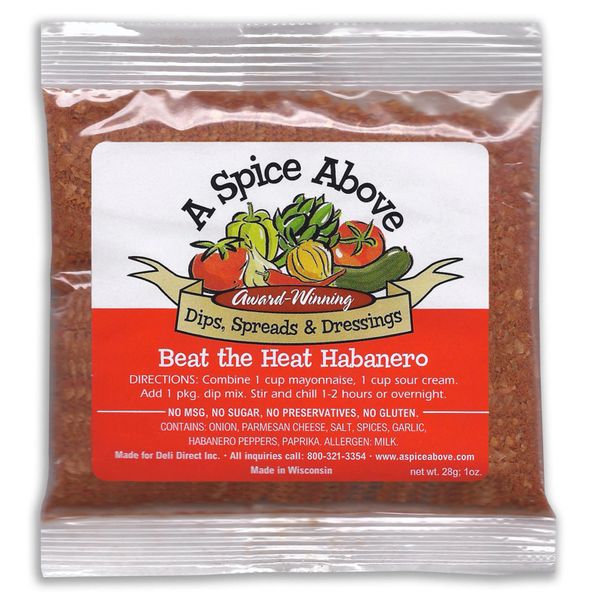 Beat the Heat Habanero
C$6.00