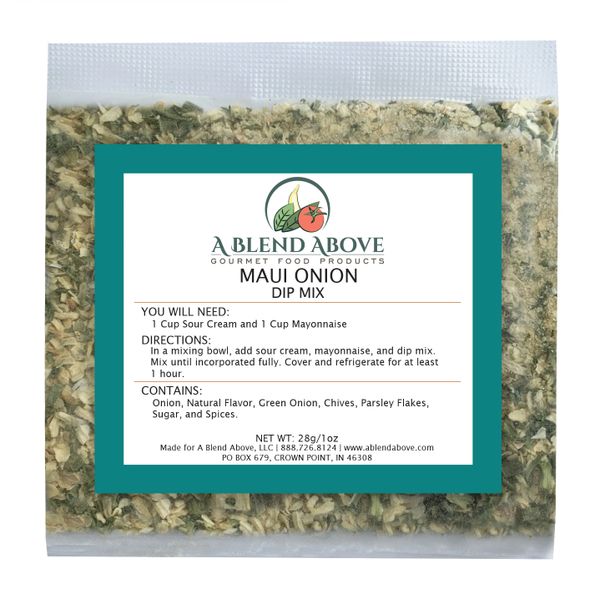 Maui Onion Dip Mix
There is a particularly unique sweetness to a Hawaiian onion, one the brings images of swaying palm trees, relaxing beaches and the crashing of the salty surf. This dip mix would be perfect for a sultry summer evening snack where you can dip veggies, or even slices of pineapple, chicken skewers or flow on top of a wonderful stuffed pepper. Don't forget your grass skirt!
Contains: No MSG, No Preservatives, No Gluten
Ingredients: Onion, Natural Flavour, Green Onion, Chives, Parsley Flakes, Sugar, Spices  
Maui Onion Dip Instructions: Combine 1 cup of sour cream, 1 cup of mayonnaise, and 1 package of dip mix. Mix all ingredients together and chill 1-2 hours or overnight. Serve and enjoy!
Featured Products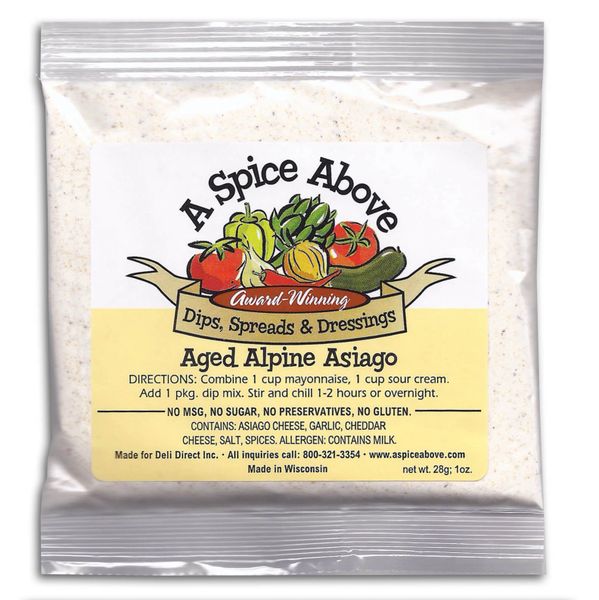 Aged Alpine Asiago
C$6.00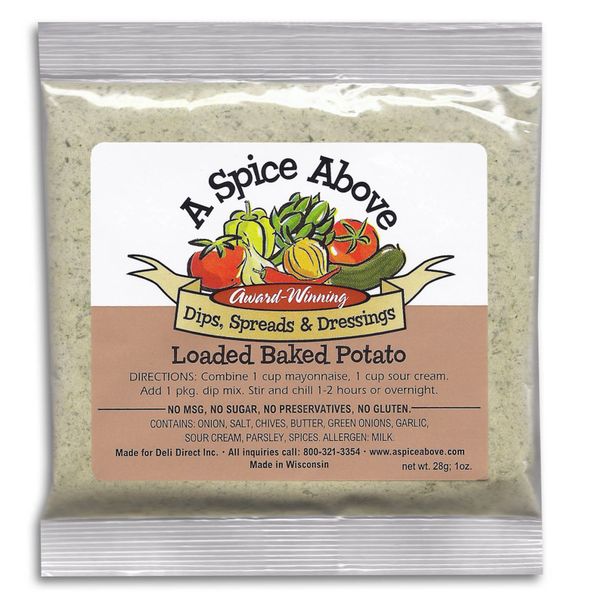 Loaded Baked Potato
C$6.00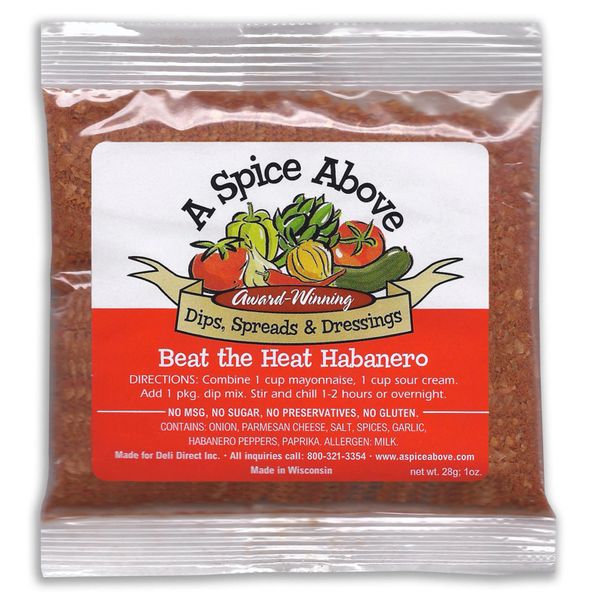 Beat the Heat Habanero
C$6.00