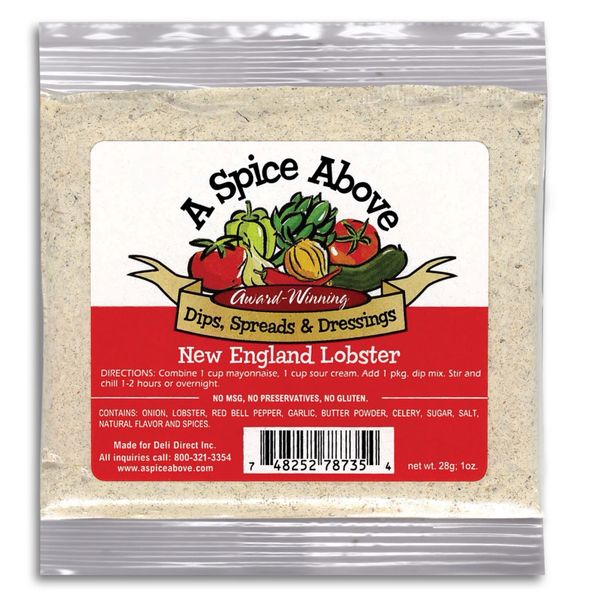 New England Lobster
One taste of this dip and your head will be filled with dreams of the shores of Atlantic Canada dancing through your head. Featuring real lobster with just the right amount of natural herbs and spices, you will hear seagulls as you dip!!  
.Contains: No MSG, No Preservatives, No Gluten
Ingredients: Onion, Lobster, Red Bell Pepper, Garlic, Butter Powder, Celery, Sugar, Salt, Natural Flavour, Spices
New England Lobster Dip Instructions: Combine 1 cup of sour cream, 1 cup of mayonnaise, and 1 package of dip mix. Mix all ingredients together and chill 1-2 hours or overnight. Serve and enjoy!
Featured Products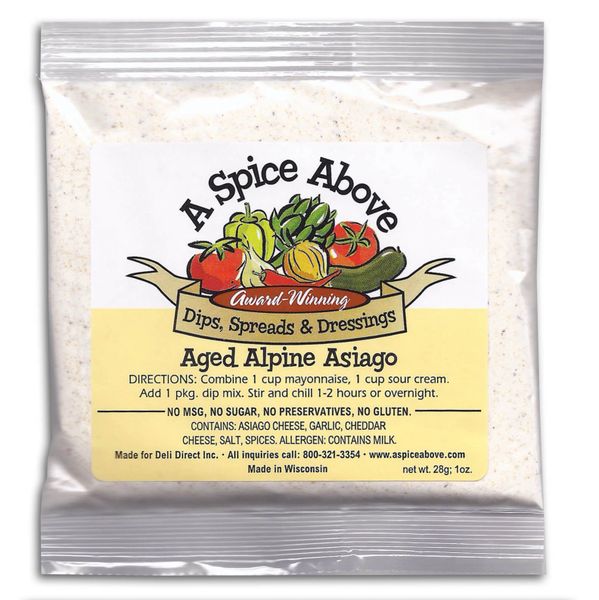 Aged Alpine Asiago
C$6.00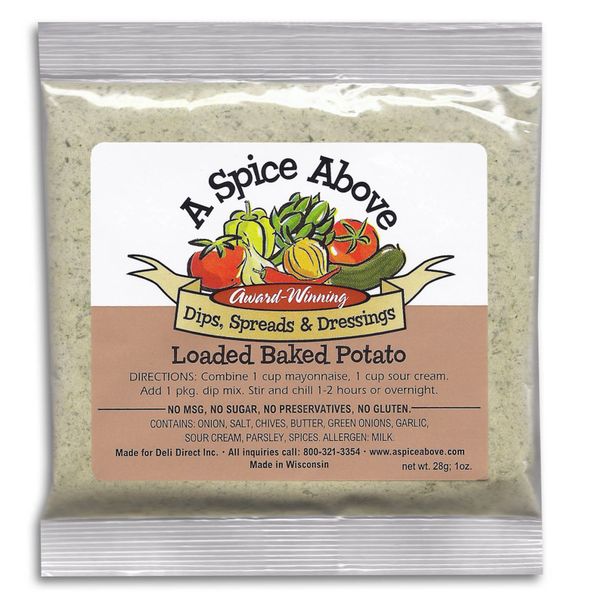 Loaded Baked Potato
C$6.00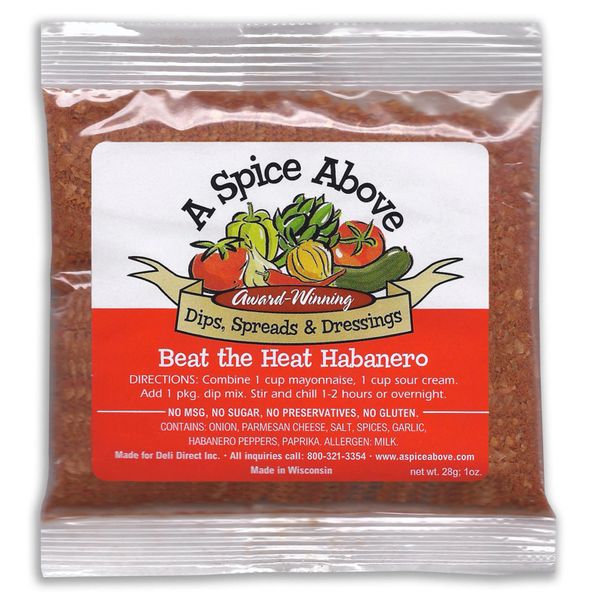 Beat the Heat Habanero
C$6.00