Oven-Roasted Garlic Dip Mix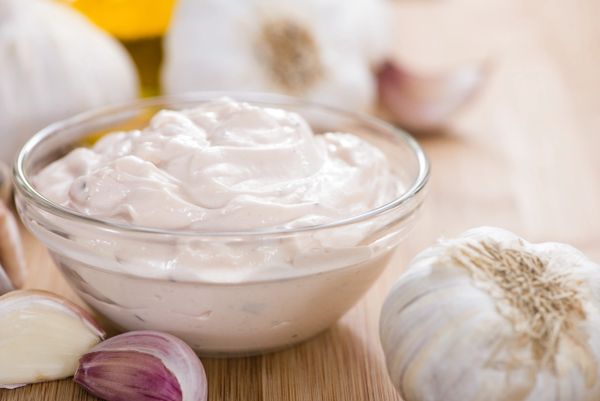 Oven-Roasted Garlic Dip Mix
Garlic lovers will be drooling with anticipation once they spy this delicious, aromatic blend on the appetizer tray at your next party or family gathering. Some will love this for dipping their pizza crusts, others will want to dollop it on top of their baked potato, and still more will have it on a sandwich instead of regular ol' mayo!
Contains: No MSG, No Sugar, No Preservatives, No Gluten
Ingredients: Dehydrated Onion, Garlic, Salt, Chives, Spices 
Oven-Roasted Garlic Dip Instructions: Combine 1 cup of sour cream, 1 cup of mayonnaise, and 1 package of dip mix. Mix all ingredients together and chill 1-2 hours or overnight. Serve and enjoy!
Featured Products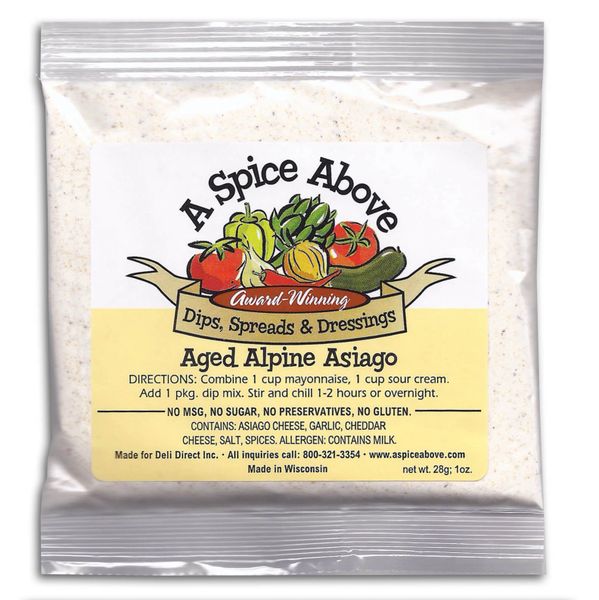 Aged Alpine Asiago
C$6.00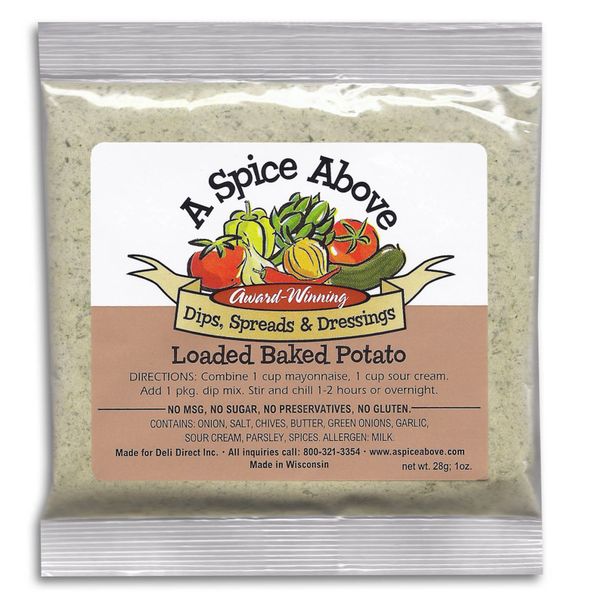 Loaded Baked Potato
C$6.00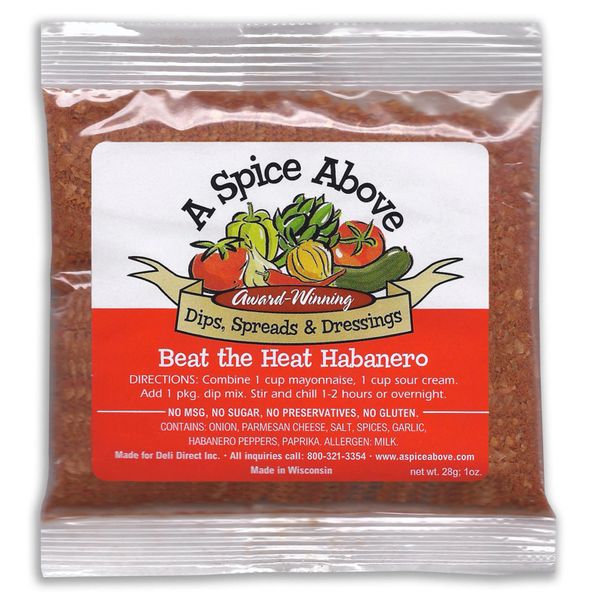 Beat the Heat Habanero
C$6.00