Pesto Olive Oil Dipping Blend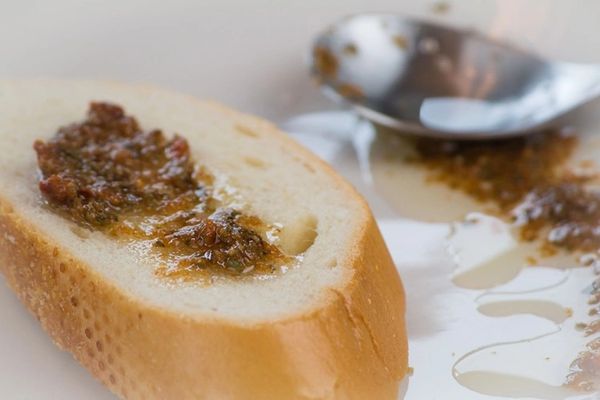 Pesto Olive Oil Dipping Blend
A perfect spice mix to add to some of the best virgin olive oils, this blend will fill the room with it's mesmerizing scent and tempt your palate. After dipping your bread or cracker, top it with your favourite cheese, some spicy pepperoni or a cocktail shrimp!
Ingredients: Roasted Garlic, Minced Onion, Sugar, Parsley Flakes, Butter Powder, Salt, Spices
Olive Oil Dipper Instructions: In a small bowl, add seasoning packet and 1/4 cup of warm water. Stir and let stand for 5 minutes or until the mixture is hydrated. Add 1 cup of olive oil to the mixture and stir. Pour mixture into a shallow plate or bowl and serve. Dip pieces of a warmed baguette loaf and enjoy!
Featured Products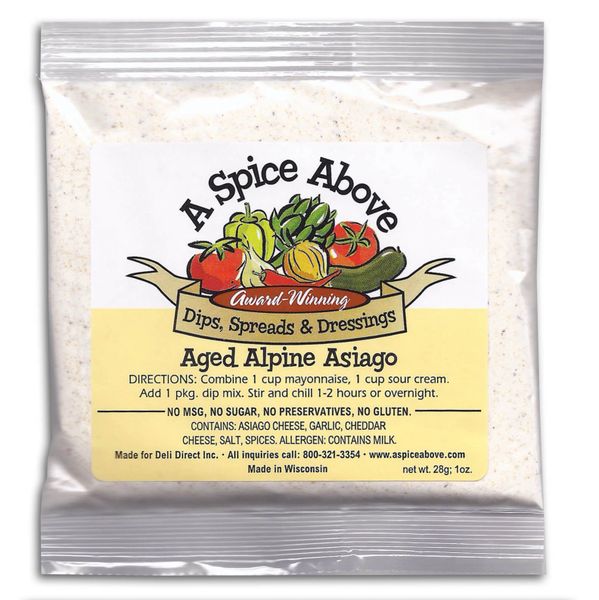 Aged Alpine Asiago
C$6.00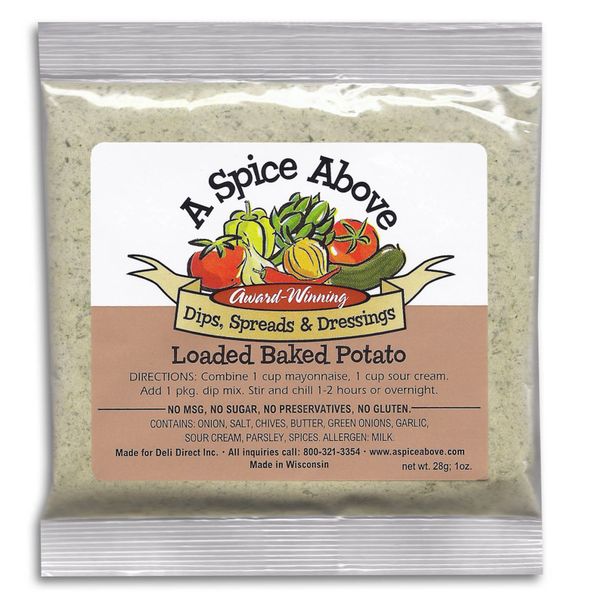 Loaded Baked Potato
C$6.00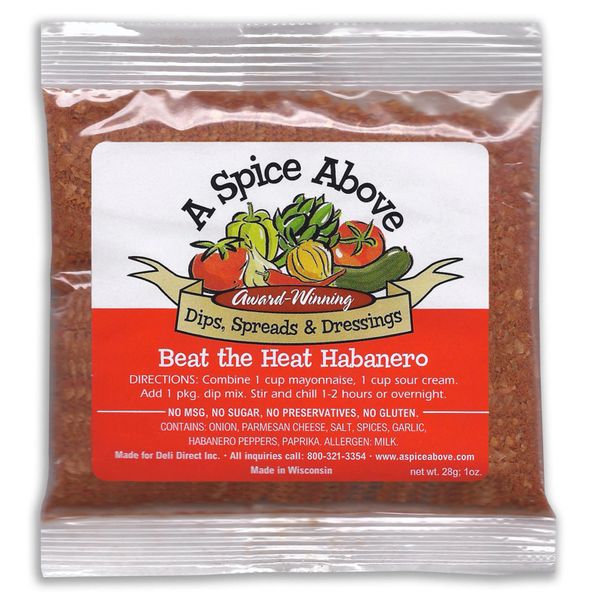 Beat the Heat Habanero
C$6.00