Southwest Jalapeno Dip Mix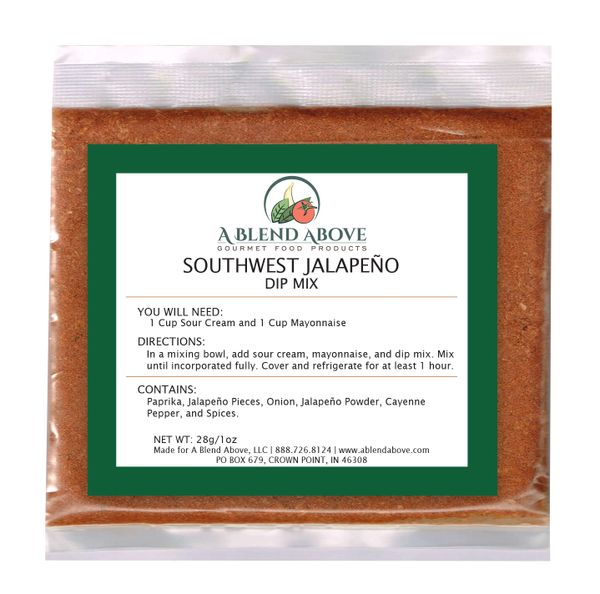 Southwest Jalapeno Dip Mix
You don't need to go to the New Mexico desert to get the best of flavour and heat, all in one delicious package. This blend perfectly mixes the best of Tex-Mex tastes with a kick that would make any burro jealous!
Contains: No MSG, No Sugar, No Preservatives, No Gluten
Ingredients: Paprika, Jalapeno Pieces, Onion, Jalapeno Powder, Cayenne Pepper, Spices 
Southwest Jalapeno Dip Instructions: Combine 1 cup of sour cream, 1 cup of mayonnaise, and 1 package of dip mix. Mix all ingredients together and chill 1-2 hours or overnight. Serve and enjoy!
Featured Products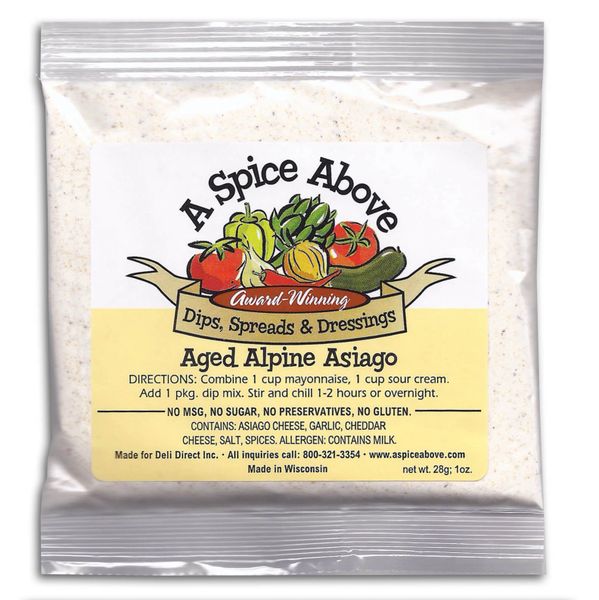 Aged Alpine Asiago
C$6.00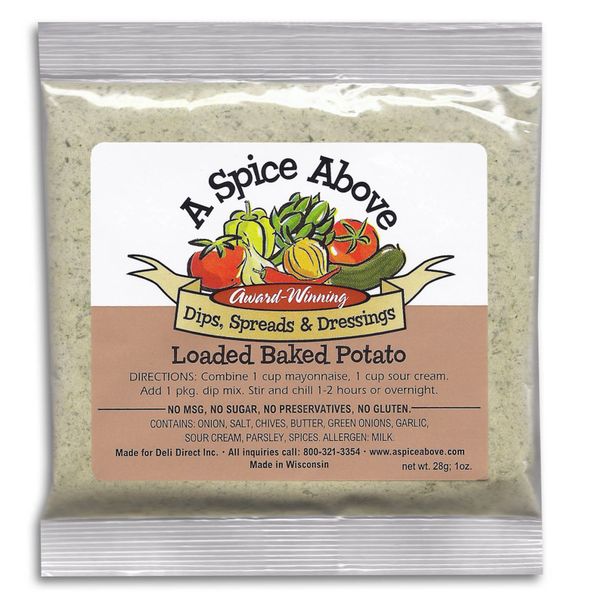 Loaded Baked Potato
C$6.00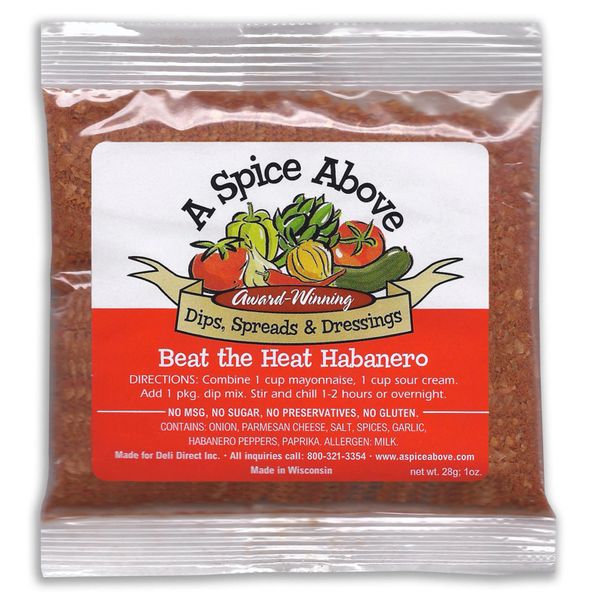 Beat the Heat Habanero
C$6.00