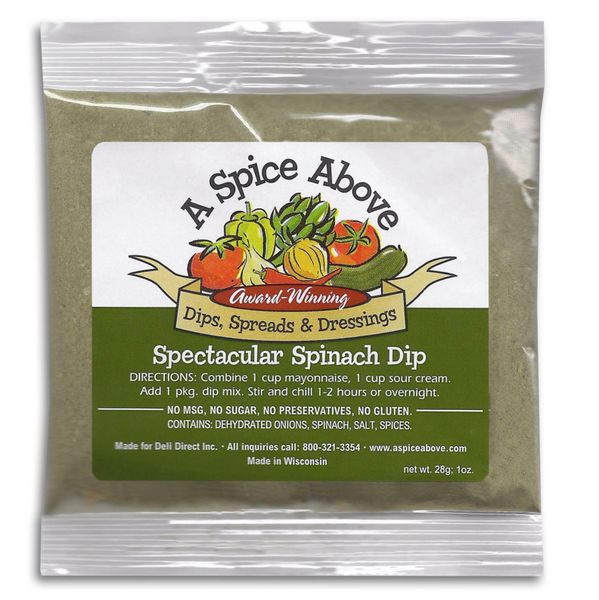 Spectacular Spinach Dip
One of our most popular and versatile choices, it's just like your mom's spinach dip but a lot less work. Featuring real dried spinach this concoction is sure to please those who like a light, but still flavourful dip for the perfect pumpernickel bread or even a quick snack with crackers or veggies.
Contains: No MSG, No Sugar, No Preservatives, No Gluten
Ingredients:  Dehydrated Onions, Spinach, Salt, Spices  
Spectacular Spinach Dip Instructions: Combine 1 cup of sour cream, 1 cup of mayonnaise, and 1 package of dip mix. Mix all ingredients together and chill 1-2 hours or overnight. Serve and enjoy!
Featured Products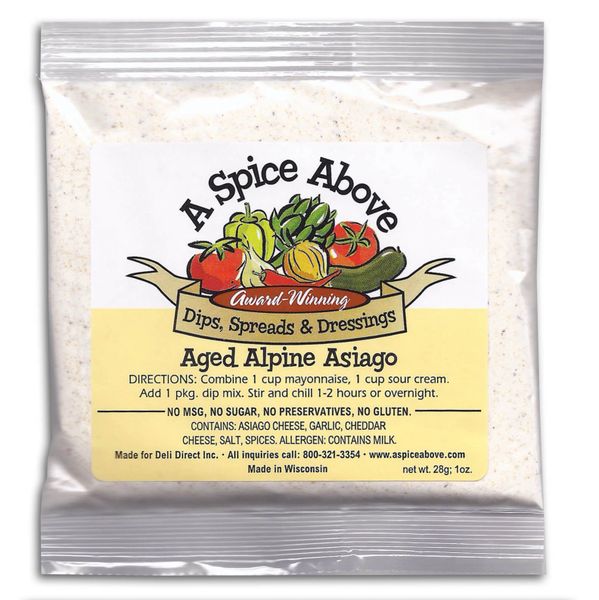 Aged Alpine Asiago
C$6.00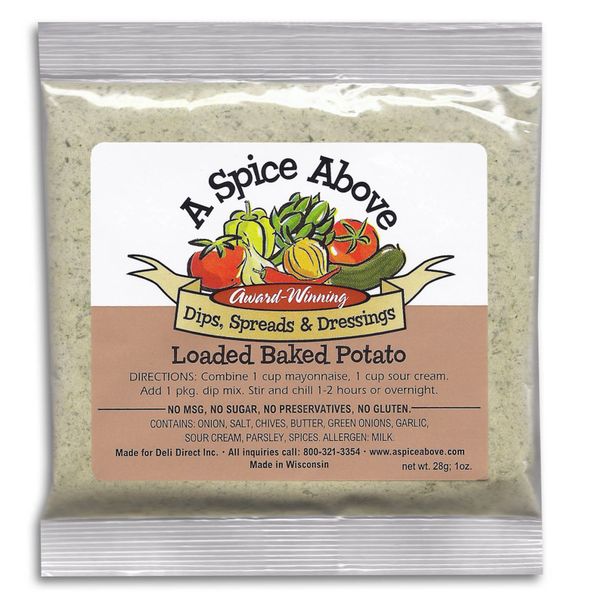 Loaded Baked Potato
C$6.00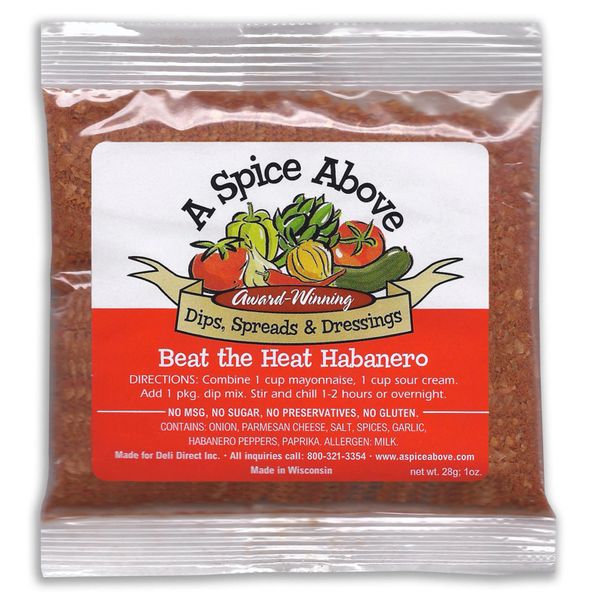 Beat the Heat Habanero
C$6.00