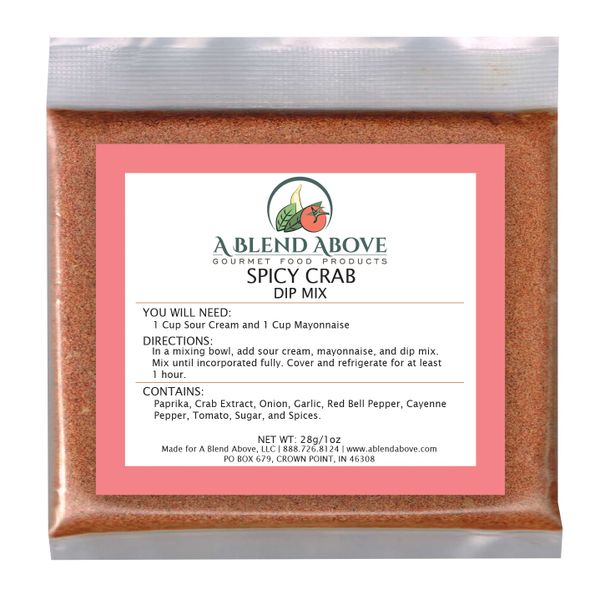 Spicy Crab Dip Mix
For seafood aficionados who like a little boldness with their crustacean, this sizzling spicy crap dip mix might make you sweat, but it will also have you coming back for more.   


Contains: No MSG, No Preservatives, No Gluten
Ingredients: Paprika, Crab Extract, Onion, Garlic, Red Bell Pepper, Cayenne Pepper, Tomato, Sugar, Spices  
Spicy Crab Dip Instructions: Combine 1 cup of sour cream, 1 cup of mayonnaise, and 1 package of dip mix. Mix all ingredients together and chill 1-2 hours or overnight. Serve and enjoy!
Featured Products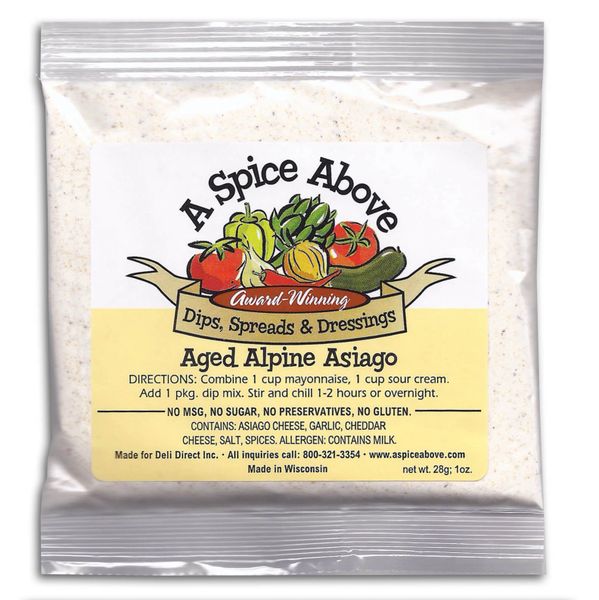 Aged Alpine Asiago
C$6.00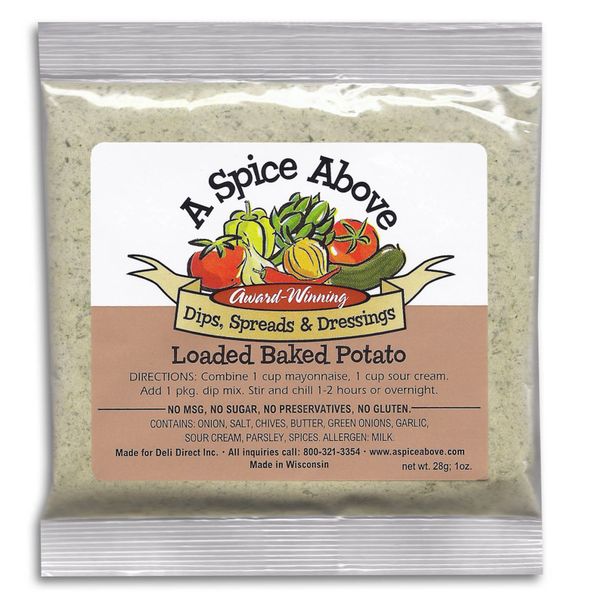 Loaded Baked Potato
C$6.00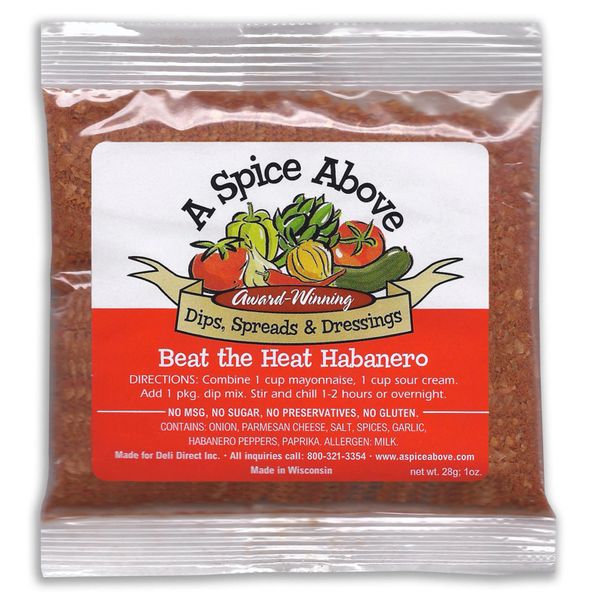 Beat the Heat Habanero
C$6.00