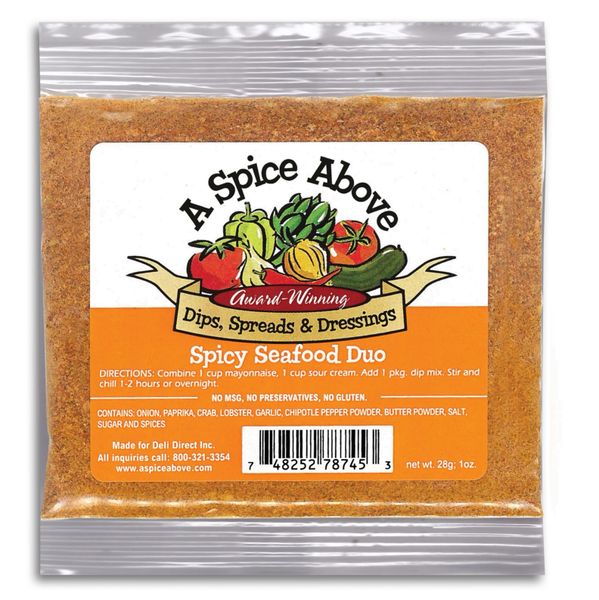 Spicy Seafood Duo
Can't decide between crab or lobster? You don't have to with this spiced-up mixture of these two popular seafood choices. Our dips are so versatile you will never run out of creative entertaining ideas. Try as a warm dip!
Contains: No MSG, No Preservatives, No Gluten
Ingredients: Onion, Paprika, Crab, Lobster, Chipotle Pepper Powder, Butter Powder, Salt, Sugar and Spices
Allergen: Shellfish

Spicy Seafood Duo Instructions: Combine 1 cup of sour cream, 1 cup of mayonnaise, and 1 package of dip mix. Mix all ingredients together and chill 1-2 hours or overnight. Serve and enjoy!
Featured Products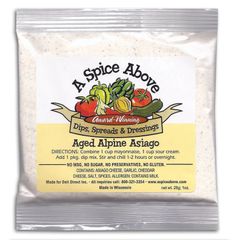 Aged Alpine Asiago
C$6.00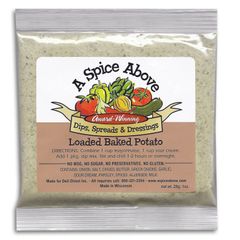 Loaded Baked Potato
C$6.00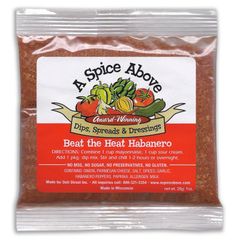 Beat the Heat Habanero
C$6.00