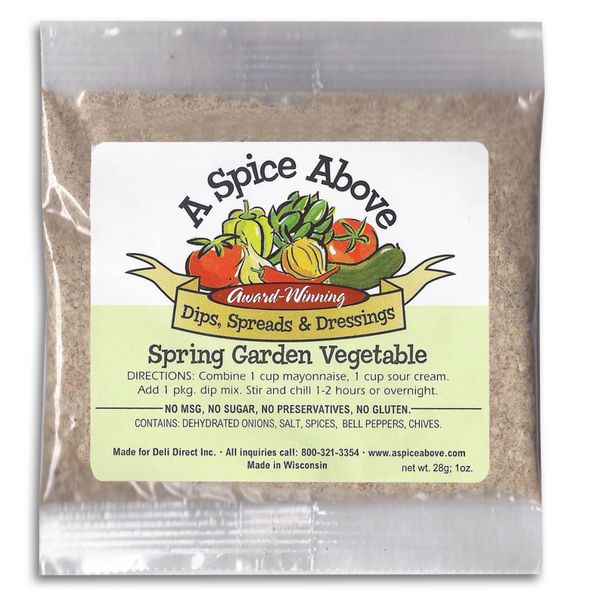 Spring Garden Vegetable
As the name states this tangy fresh-tasting delight is a great way to spruce up your veggie tray, especially if you're expecting an array of guests with varied palates. A mild, yet flavourful blend that does the job! 
Contains: No MSG, No Sugar, No Preservatives, No Gluten
Ingredients: Dehydrated Onions, Salt, Spice, Bell Peppers, Chives
Spring Garden Vegetable Dip Instructions: Combine 1 cup of sour cream, 1 cup of mayonnaise, and 1 package of dip mix. Mix all ingredients together and chill 1-2 hours or overnight. Serve and enjoy!
Featured Products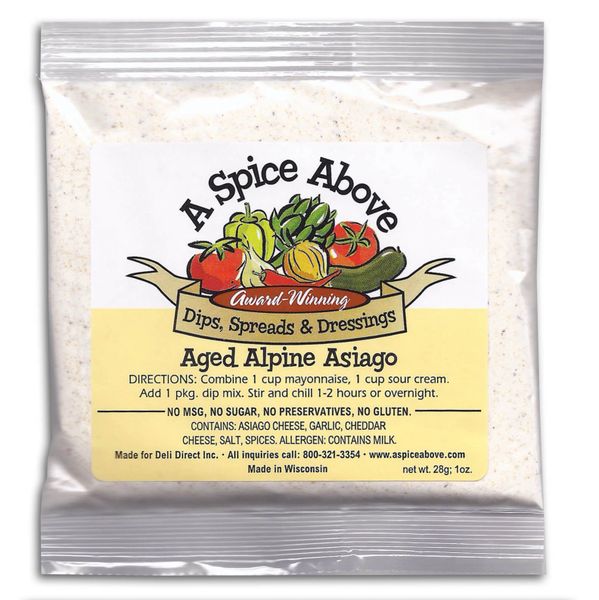 Aged Alpine Asiago
C$6.00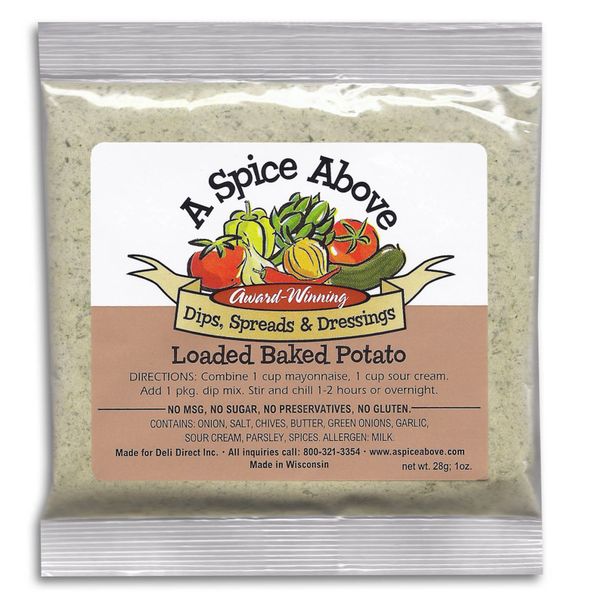 Loaded Baked Potato
C$6.00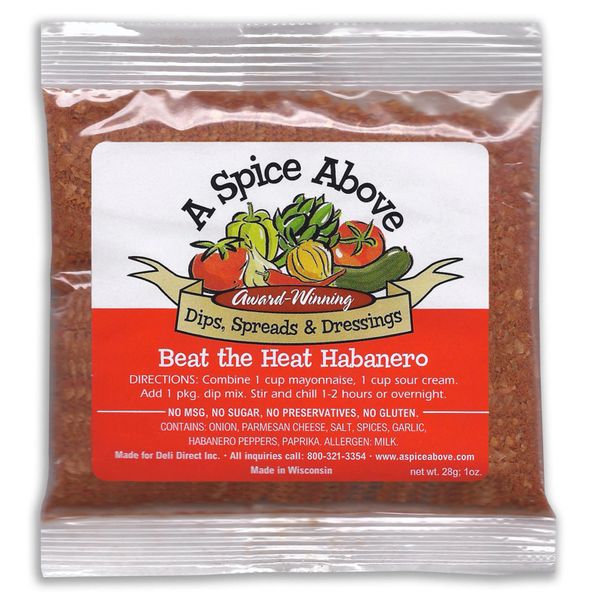 Beat the Heat Habanero
C$6.00