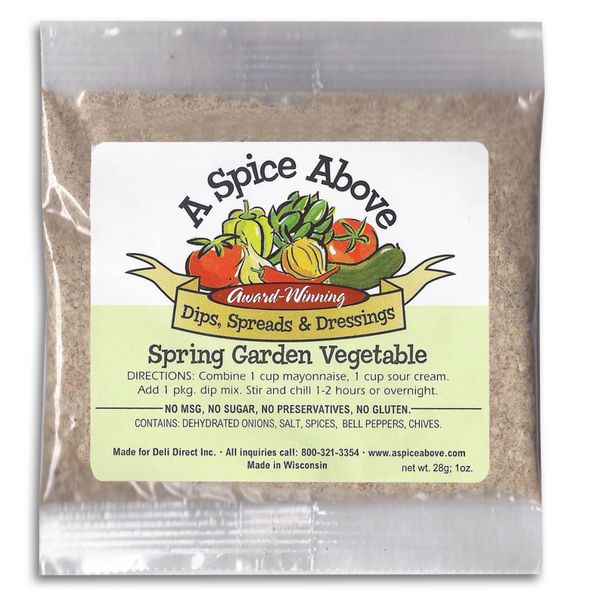 Spring Garden Vegetable
A blend of fresh veggies bursting with flavor! This wonderful creation enhances all your favorite raw vegetables or spread over your drained cooked vegetables. Be sure to make extra, doesn't last long on veggie trays. This dip is all natural.... low in carbohydrates, no msg, sugar free, gluten free and has no preservatives. Our dips are so versatile you will never run out of creative entertaining ideas.
Contains: No MSG, No Sugar, No Preservatives, No Gluten
Ingredients: Dehydrated Onions, Salt, Spice, Bell Peppers, Chives
Allergen: None
Spring Garden Vegetable Dip Instructions: Combine 1 cup of sour cream, 1 cup of mayonnaise, and 1 package of dip mix. Mix all ingredients together and chill 1-2 hours or overnight. Serve and enjoy!
Featured Products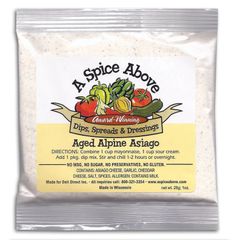 Aged Alpine Asiago
C$6.00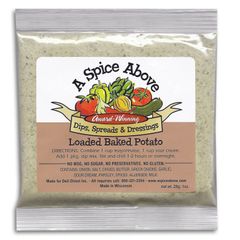 Loaded Baked Potato
C$6.00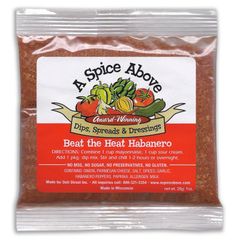 Beat the Heat Habanero
C$6.00