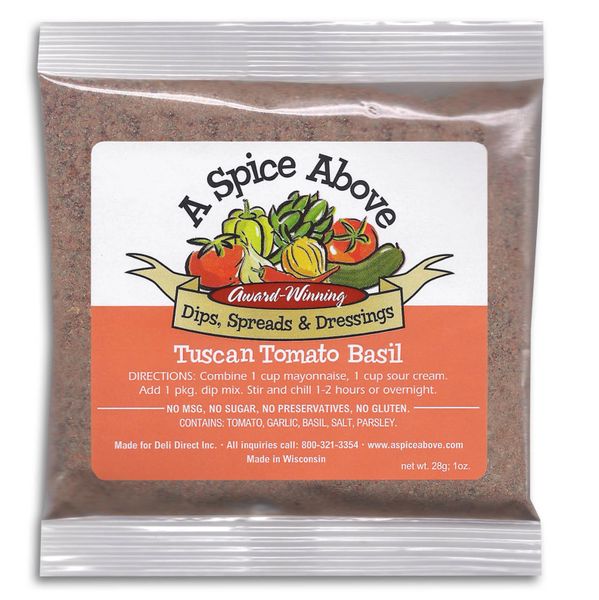 Tuscan Tomato Basil
This dip has a very bold tomato and basil taste... you will love this one! Use it with your usual favorites or try it with pasta, as a spread on your bruschetta, or perhaps use it as a seasoning for homemade pizza sauce! 
Contains: No MSG, No Sugar, No Preservatives, No Gluten
Ingredients: Tomato, Garlic, Basil, Salt, Parsley
Tuscan Tomato Basil Dip Instructions: Combine 1 cup of sour cream, 1 cup of mayonnaise, and 1 package of dip mix. Mix all ingredients together and chill 1-2 hours or overnight. Serve and enjoy!
Featured Products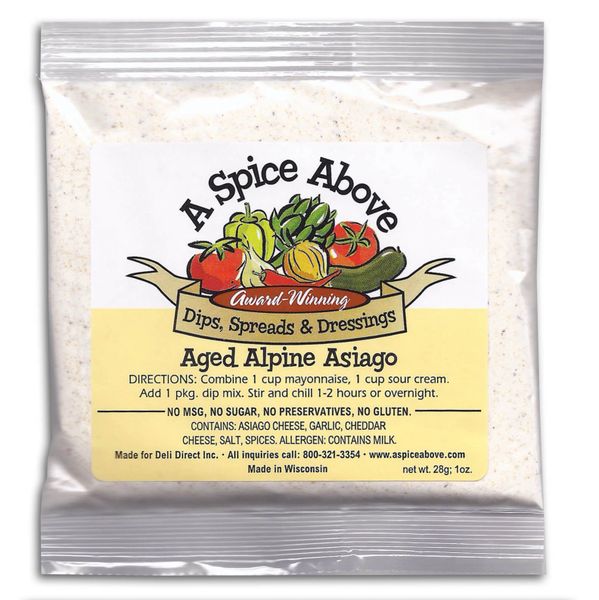 Aged Alpine Asiago
C$6.00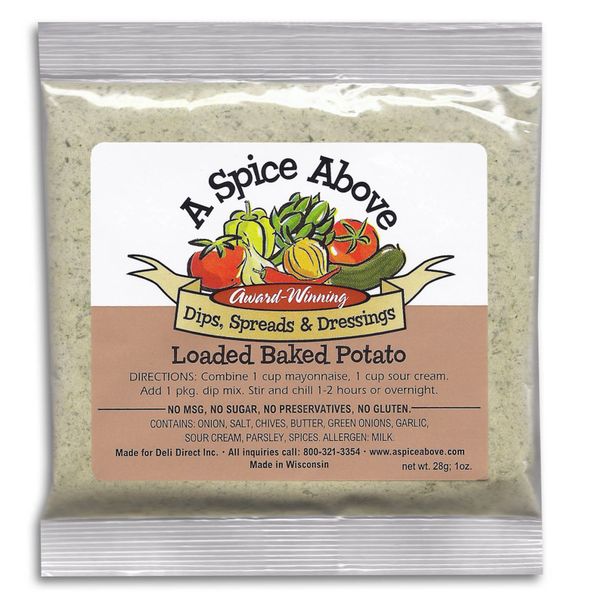 Loaded Baked Potato
C$6.00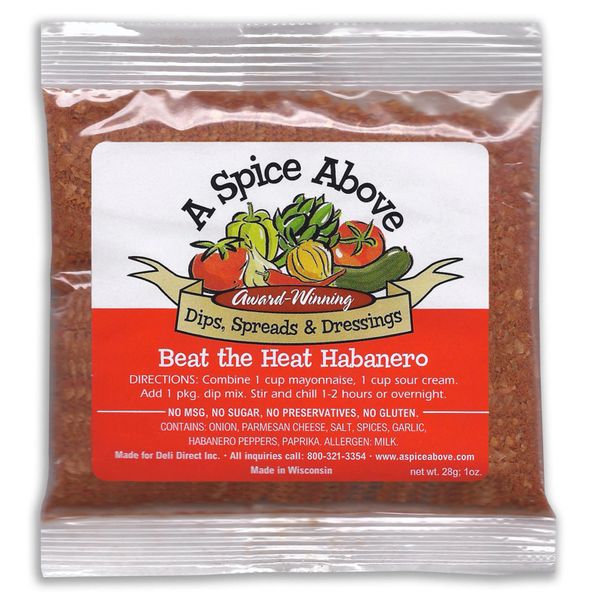 Beat the Heat Habanero
C$6.00