Twice Baked Potato Dip Mix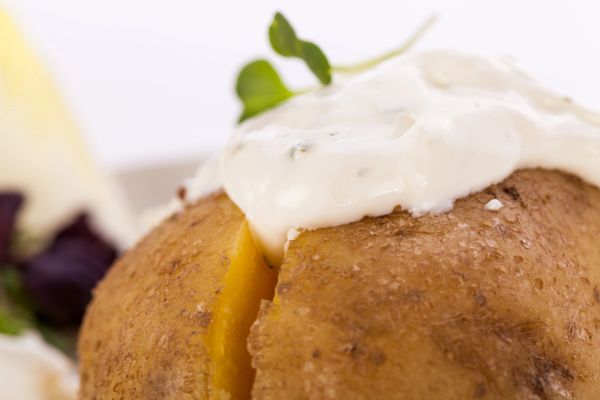 Twice Baked Potato Dip Mix
An excellent blend for those who love the taste of a baked potato that has been heated a second time, stuffed with cheese, bacon and more. A great addition to any appetizer, it's also a way to enjoy the taste of spuds without the carbs!
Contains: No MSG, No Sugar, No Preservatives, No Gluten
Ingredients: Cheddar Cheese (Cheese, Cheese Cultures, Non-Fat Milk, Salt), Bacon Bits (Soy Protein, Natural Smoke Flavour, Salt), Red Bell Pepper, Minced Onions, Chives, Butter Powder, Garlic, Salt, Spices 
Twice Baked Potato Dip Instructions: Combine 1 cup of sour cream, 1 cup of mayonnaise, and 1 package of dip mix. Mix all ingredients together and chill 1-2 hours or overnight. Serve and enjoy!
Featured Products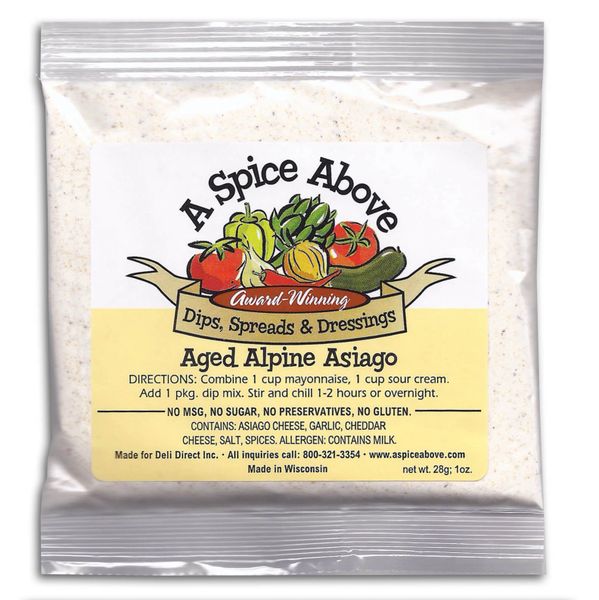 Aged Alpine Asiago
C$6.00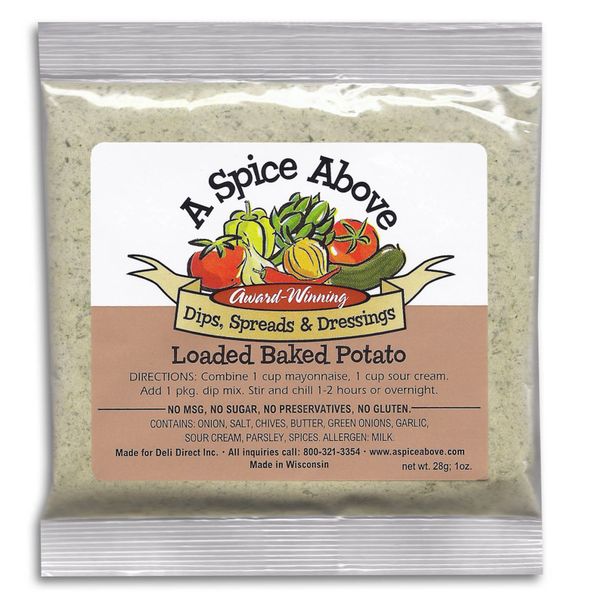 Loaded Baked Potato
C$6.00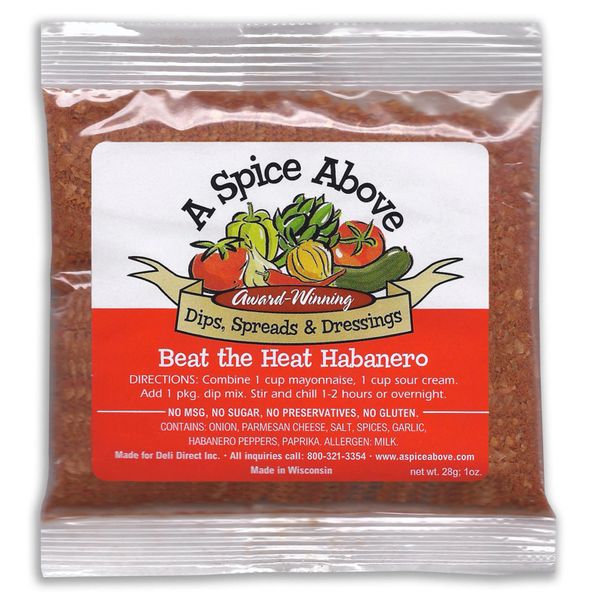 Beat the Heat Habanero
C$6.00