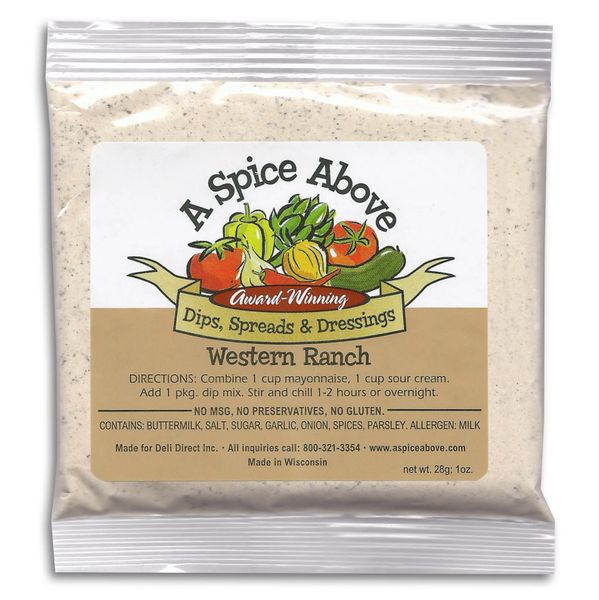 Western Ranch
Ranch goes with everything – and that's because it's pretty tame and harmless. Arguably one of the most popular flavours in North America (for some reason), our blend has been created to be both tasty and versatile. It can be a great dip for pretty much any occasion or food. It's certainly better than the sorry excuses for ranch dips you buy in the grocery store!! And this dip has been KID APPROVED!  
Contains: No MSG, No Preservatives, No Gluten
Ingredients: Buttermilk, Salt, Sugar, Garlic, Onion, Spices, Parsley
Western Ranch Dip Instructions: Combine 1 cup of sour cream, 1 cup of mayonnaise, and 1 package of dip mix. Mix all ingredients together and chill 1-2 hours or overnight. Serve and enjoy!
Featured Products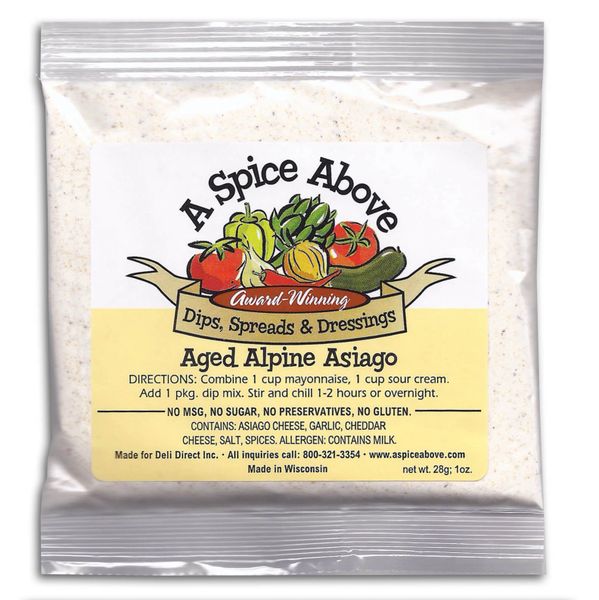 Aged Alpine Asiago
C$6.00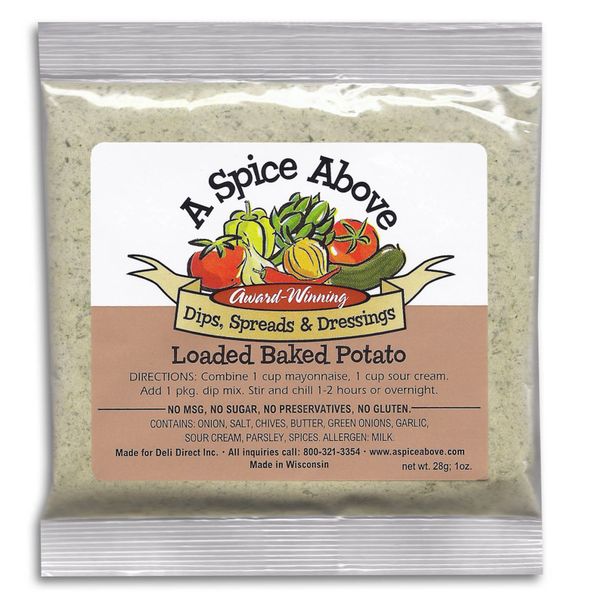 Loaded Baked Potato
C$6.00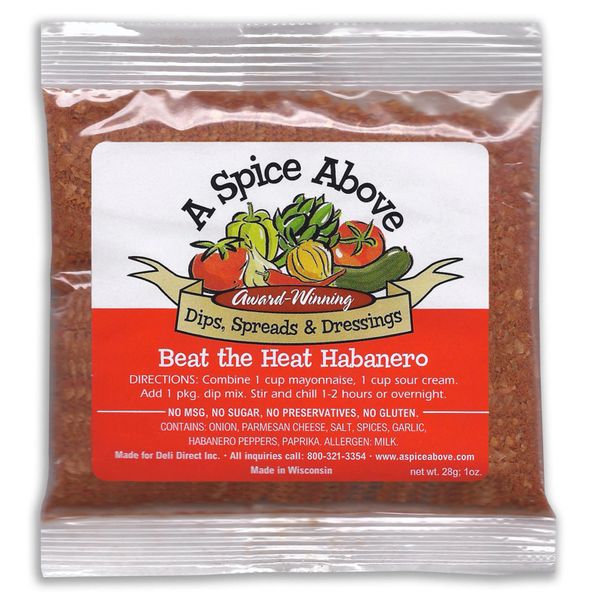 Beat the Heat Habanero
C$6.00